Local Hardware Store's Customer Service Outshines Chains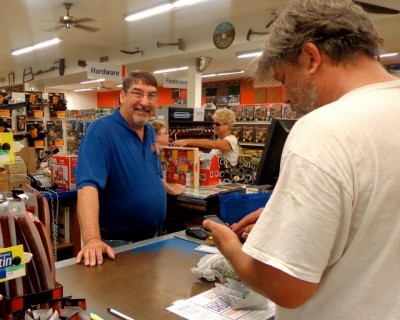 Posted for
Dyson's Building Center
Choose Local By Neal C. Dyson
A hardware store and lumberyard in Great Mills, Maryland, is doing something unique by offering different products and services customized just for Southern Maryland residents and projects.
Competing with the big box retailers strictly on price is a losing game; therefore, Dyson Building Center has decided to attack the competition by prioritizing customer service and diversity of inventory. This mom and pop business plans to continue attracting new customers and keep current ones by providing unmatched service to all and by providing a product line that goes way beyond what you traditionally find in a home improvement store.
Big box stores frequently advertise one-stop shopping, low prices and large quantities. Consumers flock to these large retailers, with smaller businesses struggling to remain competitive and forcing many to close their doors. These same huge big box retailers frequently lack customer service, diversity of products and localized specialization.
The inventory of large retailers is often controlled and determined from headquarter locations far from Southern Maryland. This can create a void or disconnect for local consumers who are looking for regionally specific or specialty products. It is understandable that an inventory manager in Arkansas knows little about the specific needs of contractors, watermen, or homeowners in St. Mary's County. Dyson Building Center is working every day to fix that disconnect, and is bringing in new inventory in order to improve selection pertaining to life here.
Customer service at Dyson's can't be beat. Friendly faces and hot cups of complimentary coffee greet you as you wander around the store that has been serving Southern Marylanders for nearly a century. You may be pleasantly surprised to see this store boasts over six acres of retail space while keeping the feel of a small corner store. The staff averages nearly 20 years of experience and treats everyone who comes through the door like their own family.
You will be surprised by the variety of products available in this "small corner store." Check back next month for the next installment of our three-part series to find out just how Dyson's offers the perfect selection for projects unique to its customers.
Go here for previous stories on Dyson's.