Leonardtown High beats St. Mary's Ryken in the Barnacle Cup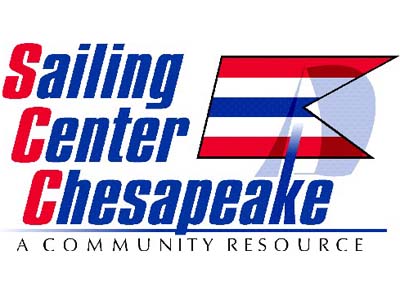 Posted by Southern Maryland Sailing Foundation
Community Builder
Last Saturday, Sept. 8, on Breton Bay, Leonardtown High School scored 90 points to St. Mary's Ryken's 120 to take the Barnacle Cup for the third year in a row.
This annual event, sailed in early September, celebrates the maritime heritage and waterfront location of Leonardtown by having the two local high schools sail in a regatta near the town center. This is part of the Leonardtown Wharf Festival, which provides trophies for the competition.
This year, Jeffrey Gross, a junior at Leonardtown High, had the best record as a skipper in the event. He alternated crew between Nick Kernson and Sean Fischer, both also juniors at Leonardtown. Hana Zwick, with Sam Behrens crewing, took second place for Leonardtown Raiders. Matt Seidel, a senior at Ryken, with Jaredd Franz, a junior, took third for the Knights.
Three boats from each school sailed multiple races from noon to 5 p.m. in a great fall breeze. The event was sailed off the waterfront at St. Mary's Ryken High School and was supported by the Sailing Center Chesapeake at Tall Timbers Marina.
This Saturday, Sailing Center Chesapeake will host the first junior varsity competition for high schools in the Central League, an organization of 30 schools in the Washington, Annapolis, Eastern Shore, and Southern Maryland which have sailing teams. The Central League is part of the Mid-Atlantic Scholastic Sailing Association of 90 schools, which is part of the national Interscholastic Sailing Association of over 500 schools with sailing teams.
Great Mills, Leonardtown, and Patuxent High Schools, along with a home schooled team, practice regularly at the Sailing Center.  St. Mary's Ryken is sailing there this fall while looking for a permanent coach to enable practicing at its own waterfront on Breton Bay.
The Sailing Center Chesapeake is an operational division of the Southern Maryland Sailing Foundation, which has been developing youth sailing in our region since 1999.