JSF Vertical Take-off from Pax; DoD Budget Out Today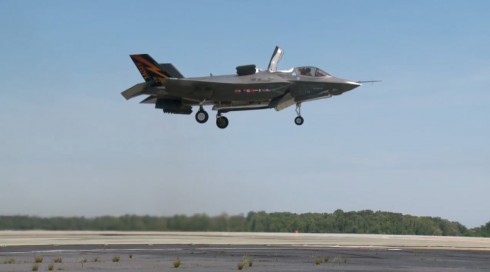 Morning Coffee is a robust blend

of links to news around the Internet concerning the Naval Air Station Patuxent River economic community. The opinions expressed here do not necessarily reflect those of the Leader's owners or staff.
JSF-B vertical take-off at Pax River successful, less tactical than marketable, reports Breaking Defense.
Lockheed Martin releases video. [youtube=http://www.youtube.com/watch?v=zW28Mb1YvwY]
Four House Armed Services subcommittees release markups of Defense authorization bill today, followed by release of Strategic Forces, Emerging Threats and Capabilities, Seapower and Personnel bills, reports The Hill.
FY-14 Defense budget amendment seeks $6.4 billion in weapons, reports Inside Defense. (Paywall.)
DoD and think tank officials to present Pentagon budget options to Defense Secretary Hagel, reports Defense News.
DoD shouldn't expect good budget news any time soon, SAIC's CEO advises better integration to survive, reports Breaking Defense.
GSA owes small business contractors $3 million, reports GovExec.
North Korea continues missile launches, reports Aviation Week.
First non-test pilot refuels F-35A, reports Aviation Week.
Congress looking to succeed moving sexual assault prosecutions out of the military chain of command, reports Wired.
Survey finds fewer students want to be a pilot, reports AIN Online.
Randomly selected survey of female naval officers and enlisted queried about uniform fit, design and durability, reports Navy.mil.
DoD still struggling to modernize its business systems, reports FCW.
Want to be a diplomat? There's an app, reports Next Gov.
Despite cuts, top 200 government contractors made more in 2012 than 2011, reports Gov Exec.