Integrity of US Electoral Systems Put to the Test?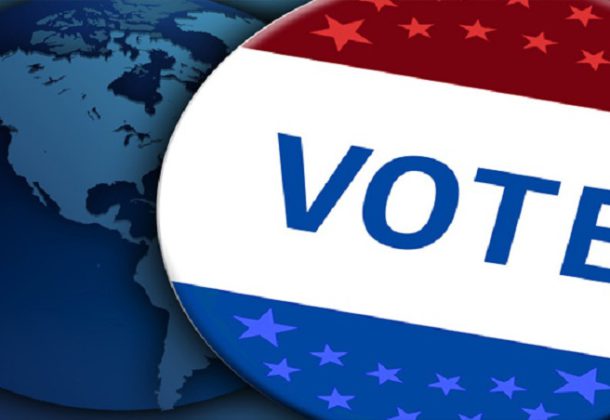 US Air Force graphic
Morning Coffee is a robust blend of links to news around the internet concerning the Naval Air Station Patuxent River 

economic community. The opinions expressed here do not reflect opinions of the Leader's owners or staff.
Experts remain tense and concerned about the risk of foreign interference, vote hacking and fraud, reports The Washington Times. DoD sent cyber personnel to work with the Department of Homeland Security ahead of midterm voting in an effort to prevent or respond to election hacking attempts, reports Defense Systems. Meanwhile, locally, visit the State Board of Elections website for any last-minute questions about voting in Maryland today, Nov. 6.
Deputy DefSec Patrick Shanahan addressed two issues with implications for Eglin Air Force Base — the F-35 fighter jet and the push to develop a hypersonic weapon for the US military, reports The Northwest Florida Daily News. Eglin is one of two bases — the other is Arizona's Luke AFB — where JSF pilots are trained.
A new drone model with stealth features has been unveiled at the China International Aviation & Aerospace Exhibition and Airshow China, in Zhuhai, reports The Aviationist. It resembles the American unmanned aerial systems.
South China Morning Post reports a Chinese solar-powered drone made its first successful test flight.
After its successful pilot run, Army Cyber Command plans to continue its direct commissioning program to recruit cybersecurity talent, reports Defense Systems, but with a few changes. Those changes include a student loan repayment program that provides up to $65,000 during the officer's initial three-year term.
US Navy chief of naval operations ADM John Richardson has called on China to return to a previously agreed-upon code of conduct for at-sea encounters between the ships of their respective navies, reports Defense News.
Reuters reports the US and South Korea will begin military drills just days ahead of US Secretary of State Mike Pompeo meeting with a North Korea official to discuss denuclearization and plans for a second summit between the two countries.
The US Navy is moving to further divorce mine warfare capabilities from specific platforms, reports USNI News, going even beyond the modular setup of the Littoral Combat Ship. The service will focus on developing sensors and effects that are applicable to mine warfare; that can be mixed and matched with various manned or unmanned offboard vehicles; and that are employed from an LCS, from ashore or from other vessels.
US forces in Europe have taken delivery of their largest shipment of ordnance in two decades, reports Breaking Defense. It's another sign of the rearming of the continent as the US pushes troops and equipment back into the region after years of drawing down.
Army aviators recently ran helicopters through missions with a kind of robot co-pilot for the first time, reports Army Times, using technology that will be demonstrated on Black Hawk helicopters.
DefSec Jim Mattis and Secretary of State Mike Pompeo are calling for a rapid cease-fire and are ramping up pressure on the parties involved in the three-year conflict in Yemen to end the violence.
Navy divers in Hawaii have completed the removal of 250,000 gallons of fuel oil from a captured World War II German cruiser that survived two atomic tests in 1946 but capsized and sank later that year at Kwajalein Atoll, reports Military.com.
While the push to grow the military branches has meant increased recruiting numbers and even better rates for the active duty forces on retaining troops, Military Times reports, that it means fewer are migrating to the Guard and Reserve. An estimated 10 percent or more of new Guard and Reservist are prior active-duty service members.
Contracts:
Transoceanic Cable Ship Co. LLC, Baltimore, Maryland, is awarded a $35,952,500 firm-fixed-price contract for the time charter services of a cable-laying and repair ship. This contract contains options, which if exercised, would bring the contract value to $224,619,153. Work will be performed worldwide, and is expected to be completed Jan. 10, 2019. If options are exercised, work will continue through November 2023. Fiscal 2019 operations and maintenance (Navy) funds in the amount of approximately $42,000,000 will be obligated at the time of award and will expire at the end of the current fiscal year. This contract was competitively procured with proposals solicited via the Federal Business Opportunities website and Navy Commerce Online website. Two offers were received. The Navy's Military Sealift Command, Norfolk, Virginia, is the contracting activity (N32205-19-C-3506).