Industry Unhappy with Encore III Contract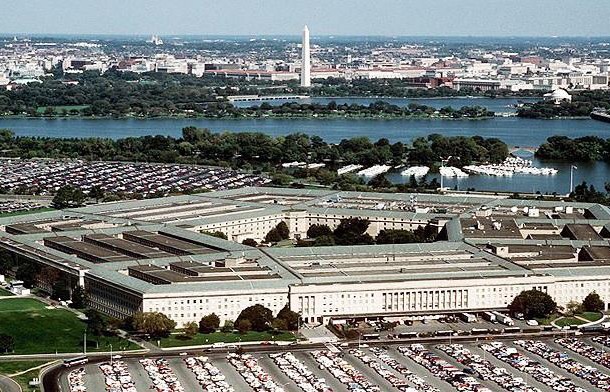 Morning Coffee is a robust blend of links to news around the internet concerning the Naval Air Station Patuxent River

economic community. The opinions expressed here do not reflect opinions of the Leader's owners or staff.
The Professional Services Council and IT Alliance for the Public Sector take issue with DoD sourcing its $17.5 billion Encore III contract through the "lowest price, technically acceptable" selection process, NextGov reports.  The complexity of the solutions under ENCORE III make them a poor choice for LPTA, which is  traditionally used to purchase more standardized equipment, says their letter to Undersecretary of Defense Frank Kendall. Washington Technology decodes the changes here.
The Obama administration told federal agencies to soon focus on assembling basic budget information for the new president, The Washington Post reports.
Predictive analytics seeks links between online interactions and upcoming physical events. A company called Predata measures interest or "chatter" around a given topic and uses it to forecast "unrest," which can be a terrorist attack, a protest, or something else unplanned.  Defense One profiles Predata's efforts to track connections to ISIS, illustrated with its analysis of an online video and subsequent events. Predata says a handful of officials within the Pentagon and State Department will begin using Predata on a trial basis later in May.
DefSec Ash Carter promises to keep the door open to Russia "where our interests align" while strengthening ties with allies with whom he'll meet Wednesday to discuss ways to contain and destroy ISIS, Breaking Defense reports. Speaking at US European Command headquarters in Stuttgart, DefSec Carter warned, "Russia's aggressive actions only serve to further its isolation and unite our alliance."
The US service member killed Tuesday in Iraq, by ISIS gunfire was a Navy SEAL, Navy Times has learned. Associated Press reports SEAL was an embedded adviser to Kurdish peshmerga troops. He was killed by "direct fire" after Islamic State forces penetrated the peshmerga's forward line.
Work is underway to develop a micro-sized Soldier-Borne Sensor  that could be fielded in limited quantities in the next year or two and more widely during fiscal 2018, reports Aviation Week.
According to web analytics firm NetMarketShare, Google's browser overtook Internet Explorer as the desktop web browser with the greatest market share. Chrome accounts for 41.66 percent, 0.31 percent more than Internet Explorer and Microsoft Edge — Microsoft's replacement for Internet Explorer. Google also dominates the market share of search engines and mobile operating systems, Next Gov says.
"Last class" is here to stay for US based airline carriers, and as much as economy-class travelers complain about losing even basic perks  – such as choosing your own seat – "basic economy" is enabling cash-strapped flyers to purchase tickets with United, Delta, and American, The Economist says.
More hits to the airline flying experience are expected this summer, reports The New York Times, as the Transportation Safety Administration deals with tighter budgets and fewer screeners at US airports. Officials  fear that the current slowdown will last through the year, and could cause a summer travel meltdown when more than 220 million passengers are expected to fly during the peak travel months of July and August.