Indian Head in Trouble?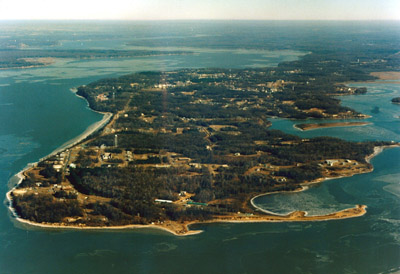 Posted for Del. John Bohanan
Pax Leader
During the 2005 Base Realignment and Closure process, defenders of Naval Support Facility Indian Head in Charles County, Maryland often reassured themselves by saying, "We're 30 minutes away from all the money in the world."
And they were, until recently.
Now that almost half a trillion dollars are being cut from the defense budget over the next decade, and another half trillion cut could be in the works, Washington, D.C. is looking like less of a savior for the Navy's historic munitions testing site. Instead, Pentagon officials are again uttering the four-letter word – BRAC.
So, it's not a surprise that Del. John Bohanan nodded when a questioner at the NAVAIR Small Business Roundtable in Lexington Park, Maryland Thursday asked if he had heard about any Navy plans to combine its Warfare Centers at Indian Head, Dahlgren, Virginia and Crane, Indiana into one facility.
"I've heard some discussion of that," Bohanan said, but added, "I don't think there's anything gelled enough specifically."
Bohanan, who serves as an adviser to Congressman Steny Hoyer, said that the Navy is trying to find efficiencies within the service now that the budget crunch is on. Combination of the Naval Surface Warfare Centers or the collapse of the Aircraft Division of the Naval Air Warfare Center at Naval Air Station Patuxent River into the Weapons Division at China Lake have been threats to the Southern Maryland economy for decades, he said.
"There's some appeal to that, so long as it's located here," Bohanan joked. "We're always got to stay focused on competitiveness."
Competitiveness, Bohanan said, comes from hungry small businesses in an entrepreneurial mode.
"Pax is more in that mode today, and has to be in that mode," Bohanan said. "We've got to scramble, and you have to work a lot harder to keep your budgets robust."
Bohanan referred to the news that St. Mary's is now one of the richest 15 counties in Maryland and warned, "We could price ourselves out of the market. … We always have to have small, young companies coming along, pushing and keeping those costs down. … We need more entrepreneurial spirit."
Bohanan stated that Pax River has received $3 billion in new investment in the last few decades, and it is hosting the most programs it ever has. It is no longer vulnerable to a BRAC closure. The base, he said, is uniquely situated to take advantage in military shifts toward special operations and drone warfare. However, the budget is shifting, and individual programs can move away.
Bohanan warned that the Pentagon's new budget asks for $88 billion for overseas contingencies, down from $115 billion.
"That is a line in the budget that this base has benefited from, Webster Field as well," Bohanan said. As the wars in Afghanistan and Iraq wind down, he said, "It's going to be going away."
On the bright side, the Navy's budget for Research Development Test and Evaluation, Pax River's bread and butter line, could rise from $54 billion to $60 billion.
"You're going to be more robust than the other two services," Bohanan said, noting, "The Army is going to be shrinking their budgets."
Bohanan encouraged the audience to look to the next horizon and prepare for the day when big, manned aircraft programs, like the P-8A Poseidon and the Joint Strike Fighter, wrap up their work at Pax River.
"At some point, those big programs are going away," he said. "We're constantly looking to backfill."