Ice Cap Melt Puts Arctic Strategy on Front Burner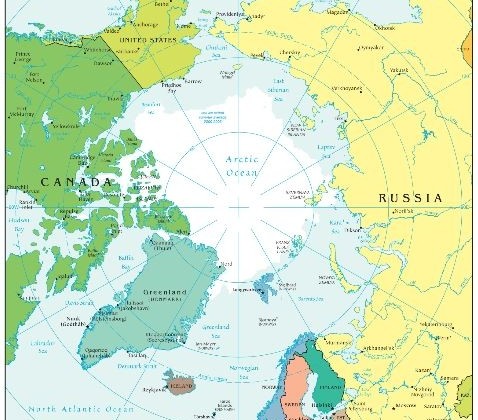 Morning Coffee is a robust blend of links to news around the internet concerning the Naval Air Station Patuxent River economic community. The opinions expressed here do not necessarily reflect those of the Leader's owners or staff.

The ice cap is melting faster than predicted and commercial interest is accelerating at a fast pace as well, prompting the US to strategically address its security needs in the Arctic, The Hill reports from a speech given by SecDef Chuck Hagel. The Arctic Strategy plan describes itself as "encompassing …  resource extraction and trade to activities supporting safe commercial and scientific operations to national defense. Security cooperation activities and other military-to-military forms of engagement establish, shape, and maintain international relations and the partnerships necessary to meet security challenges and reduce the potential for friction."
Where will Syria's chemical weapons be disposed of is proving a greater problem than who will do it, reports DefenseOne.
Pax River's own Frank Narducci and his Naval Air Systems Command team are on a speaker's tour about "the science of cold atoms, the basis for some dozen Nobel Prize winners, demonstrating the innovative importance of ultra-cold atoms and their application in navigation and sensing technologies," reports The Chestertown Spy announcing the Dec. 3 presentation in Chestertown, MD.
The governor of Maryland blames the state's recent loss of jobs on sequestration and the government shutdown of October, reports ABC2.news. The gimmicks and fixes and deferrals are used up, says Gov Exec, and sequestration 2014 is going to hurt worse than before.
The Navy abandons efforts to site a JSF test airfield in North Carolina/Virginia region, reports AP.
Sen. Max Baucus (D-) proposes tax reform to close tax haven loopholes and offset government revenue gain by reducing the 12.5 percent corporate income tax, reports Center for Effective Government. The center cites polls from Americans for Tax Fairness running 9-to-1 opposed to reducing tax rates on corporations or the wealthy.
Former Air Force Chief of Staff Norton Schwartz revives talk of using an "industrial policy" to channel DoD money to militarily important technologies losing their global competitive edge, reports Breaking Defense.
Boeing's Maritime Surveillance Aircraft program goes global with an affordable maritime surveillance system based on the P-8A Poseidon, reports Avionics Intelligence.
Jay Rockefeller (D-W.Va.) hopes to add his cybersecurity legislation to the defense authorization bill when lawmakers return in December. The legislation gives the National Institute of Standards and Technology charge  of voluntary standards protecting critical infrastructure. The bipartisan bill passed the Commerce Committee unanimously but it is one of more than 500 amendments to the $625 billion defense authorization bill coming to floor debate Dec. 9, reports FCW.