Hoyer: Time to Strengthen Cybersecurity Defenses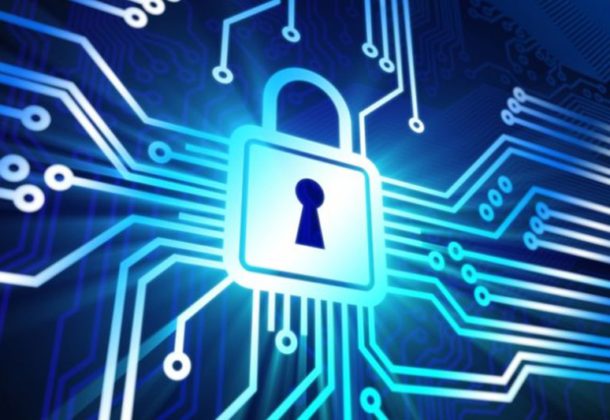 Congressman Steny H. Hoyer (D-MD) is touting the Information Technology Modernization Act he recently introduced into Congess.
This bill would create an Information Technology Modernization Fund, an innovative way to upgrade and modernize government technology while strengthening cybersecurity. In addition, the legislation will ensure that projects to upgrade government IT systems use the latest best practices from Silicon Valley. This effort is critical to restoring Americans' trust in a government that works, the congressman said.
Rep. Hoyer appeared April 21 CNBC's "Squawk Box" to discuss the legislation.
"I think we have, clearly, examples of why we need to do this and make our systems more modern and more agile. What this bill does, it will set up a fund of $3 billion, and it will be a revolving fund. So they will draw down on it, then they will repay it over time. 'They' being various different government agencies. A board will be established, which will be headed up by Tony Scott, who is the [Chief] Information Officer who comes from Microsoft into the Administration, to make sure that we are using the latest technology. That we are doing large projects but doing them in a way that the private sector does. They do a part of it, test it, make sure it works, get it done quickly, and make sure that it's a secure system, as well. So this is all directed at trying to make it more transparent, more efficient, more secure, and give the public a more responsive government that they can trust," Rep. Hoyer said on the show.
Click here to see a video of his appearance.
The congressman also had an op-ed published in the San Jose Mercury News.
The April 20 article appears below:
Technology in Government Need Not Break the Bank
One of America's greatest strengths is the constant innovation our people and businesses bring to the world through new technology platforms and practices. Over the past several years, we've seen technologies disrupt and create entire marketplaces, change the way people communicate, and introduce new ways to express views.
Yet when it comes to the federal government's ability to respond to the people it serves, agencies are hampered by reliance on technologies that are, in some cases, decades old. Aging government systems grow more vulnerable to cyberthreats. And with different platforms, it is often impossible for agencies to interact, making it harder to root out fraud or facilitate digital collaboration.
Last week, partnering with the Obama administration, I introduced legislation to address these problems in an innovative way.
The Information Technology Modernization Act will transform how government serves the American people by investing in rapidly upgrading technology systems, making service delivery more efficient and increasing government transparency. It will also strengthen our cybersecurity defenses, protecting the private information of taxpayers and program beneficiaries.
Instead of appropriating vast sums annually on slow, incremental upgrades, as has been done in the past, this legislation uses a novel approach that has proved successful and cost-effective in the private sector. I've been working on this bill with U.S. Chief Information Officer Tony Scott, who implemented a similar program when he was chief information officer at Microsoft. It was successful and achieved significant cost savings over the long term.
Here's how it works. From a single upfront investment of $3 billion in a new Information Technology Modernization Fund, an independent review board of technology and cybersecurity experts would award grants to agencies for rapid, large-scale, whole-system upgrades. Awards would be made based on need and on the potential impact on improving service, increasing efficiency and strengthening cybersecurity.
The board would also ensure that every project adopts the latest best practices from Silicon Valley, including shared services, cloud hosting and agile development. Once an upgrade is completed, the agency would begin paying back into the fund using the savings achieved by making its systems more efficient.
In such a way, just $3 billion invested today could sustain at least $12 billion worth of upgrades by 2026 — and continue supporting modernization in perpetuity. No longer would technology upgrades be subject to the annual political scuffles of the congressional appropriations process.
Americans deserve a government that is responsive, effective, transparent and secure. Moreover, bringing agencies' technology systems into the 21st century will help renew Americans' trust in government, which is unfortunately at historic lows.
My legislation complements House Democrats' Make It In America plan, which holds that government ought to be on the side of American workers and businesses trying to get ahead by ensuring they have the tools needed to compete in a changing economy. This begins by making government as transparent and responsive as possible.
The Information Technology Modernization Act has already received some Republican support, with former Oversight and Government Reform Committee Chairman Darrell Issa (R-CA), co-sponsoring. It will build on bipartisan efforts I've led to update Congress' use of technology and make legislative data more transparent. I hope others will join me in making this investment today so our nation can reap the benefits to our economy and our people's faith in their government for years to come.