Heritage Day Coming to St. Clement's Island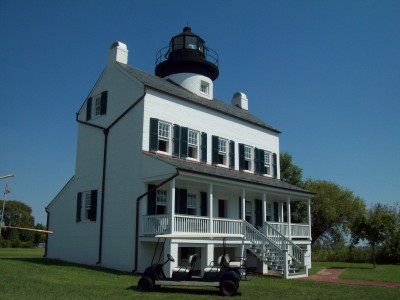 The Museum Division of St. Mary's County Department of Recreation and Parks will offer St. Clement's Island Heritage Day on Saturday, June 9, from 10 a.m. to 3 p.m. This free event invites all to visit the St. Clement's Island Museum and enjoy free boat rides to St. Clement's Island State Park for a day of history, fun and scenic waterside vistas.
Discover St. Clement's Island State Park and its history as the site of Maryland's first colonial landing in 1634. Kids will enjoy playing heritage games and listening to the folk tunes of Joe Norris from noon to 2 p.m. Other participants include Frank Maio with information and gear of the colonial militia, Historic St. Mary's City with hands-on learning about the Native Americans, and re-enactors portraying the island's first colonial owner Dr. Thomas Gerard and his little daughter, Elizabeth. 
Enjoy the scenic and natural beauty of the island, Potomac River, and waterfowl with a walk along the hiking trail. Bring a picnic lunch to enjoy at the pavilion or any of the tables dotting the island shore. The reconstructed Blackistone Lighthouse will be open and available for tours. Wear comfortable walking shoes, sun screen, and bring the camera, binoculars and plenty of water (available for sale on the island and in the museum store). Children may enjoy making sandcastles on the beach area, but no swimming is allowed.
In addition, the St. Clement's Island Museum will be open with free admission from 10 a.m. to 5 p.m. A 13-minute orientation film gives the visitor a comprehensive history of the island and the building of the Blackistone Lighthouse replica. Author J. Carlton Sharp will offer a book signing for his publication, "The Barns of Southern Maryland." The Crab Claw Museum Store will be open with an array of unique gifts, souvenirs, home decor, clothing, jewelry, books, and so much more.
Located on the museum grounds will be the St. Mary's County Master Gardeners with free Black-eyed Susan seed packets and abundant information about how to raise and maintain Maryland's official state flower.  Smokin' Joe's Barbeque will be serving up a delicious lunch menu to eat at the museum's picnic area or to take to the island.
The St. Clement's Island Museum is located at 38370 Point Breeze Road in Colton's Point, MD. The museum and grounds are handicap accessible but the island is not. For more information please call the St. Mary's County Museum Division at 301-769-2222 or visit www.stmarysmd.com/recreate/museums.  In the event of rain or high wind boat service will be canceled and exhibitors and elements of the program will be moved inside the museum.
Source: St. Mary's County Public Information Office