Drone Contest Cancelled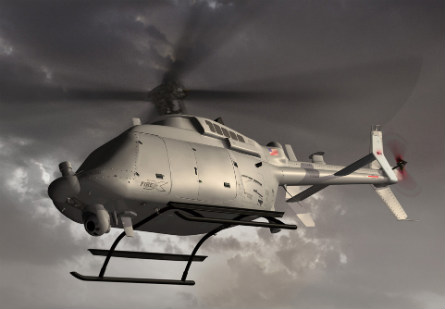 Welcome to Morning Coffee, a robust blend of links to news around the Internet concerning Naval Air Station Patuxent River, NAVAIR, the Pentagon and beyond. The Leader provides this link feature as a survey of the news and announcements affecting the local military economy. The opinions expressed here do not necessarily reflect those of the Leader's owners or staff.
Navy cancels medium-range unmanned helicopter contest in favor of new Fire Scout variant, according to FlightGlobal.
Despite program slowdown, Lockheed declares that the Joint Strike Fighter will remain affordable, Reuters reports. Panetta says he is "acutely aware" of the challenges facing the F-35 program. JSF program restructuring is not likely to trigger another Nunn-McCurdy Congressional review, Aviation Week reports. Defense News reports that DoD is depending on foreign sales to keep the JSF at a reasonable cost, but now Canada appears to be wavering. Lockheed claims that Japan's purchase of the fighter jet will inspire other Asian purchases (subscription required), according to Jane's Defense Weekly.
Panetta says sequestration, not Obama's budget, is the real threat to national security, according to AOL Defense, which also reports that DoD still has no plan to deal with the pending $500 billion in cuts. CNN says the budget will test Congress' resolve. The Senate is worried about base closures, The Hill reports. Time says the Pentagon is planning to shaft the troops and calls the new budget "shaving the balloon."
Senators introduce a comprehensive cyber security bill (subscription required), Defense Daily Network reports.
Aviation Week takes a look at the Advanced Precision Kill Weapons System for Marine helicopters and examines efforts by DoD to adapt military drones to survive in contested airspace.
Marines could test weaponized version (subscription required) of the Shadow drone in 18 months, Inside Defense reports.
Motor problems are delaying delivery of Raytheon's ARAAM missile, according to Defense News.
Defense Tech asks what plane Boeing would use for a lighter version of the P-8 Poseidon.
J.F. Taylor of Lexington Park gets $9 million to develop communication, navigation, and identification systems for NAVAIR.