Good Moves: Celebrating Recovery, Learning Chess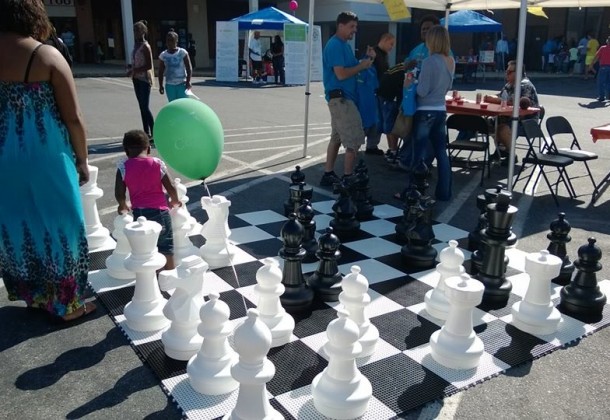 Posted by
Walden Behavioral Health
Community Builder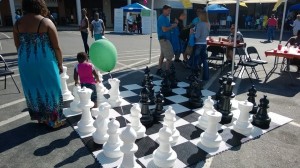 Congratulations to Walden for another successful Recovery Block Party at Hope Place.
The family-friendly event focused on the addressing of addiction and mental health through treatment and recovery. Activities, resource information, good food, camaraderie and even a nearly life-size opportunity to learn chess.
David is here to teach the basics:
[youtube=http://www.youtube.com/watch?v=r2FbZR93R20]
The Recovery Block parties aim to raise community awareness of treatment and recovery resources.
"Each of us might be in a position one day to encourage a person we know to get help," says Kathleen O'Brien, Executive Director of Walden Sierra. "We want the community to know about the range of treatment and recovery support options for those who want to seek help for a problem with alcohol, illegal drugs or prescription medication." This is an important message to share, given that addiction and risky substance use are America's largest public health problem. Yet, only 1 in 10 people with addiction issues of any age actually report getting treatment.
In addition to food and entertainment, the Recovery Block events provide informational displays by recovery community organizations and groups, such as Alcoholics Anonymous, Al-Anon, Celebrate Recovery, Joy Lane Healing Center, Narcotics Anonymous, National Alliance on Mental Illness, On Our Own of St. Mary's, and Overeaters Anonymous.
Visit www.waldensierra.org to learn about this event, as well as Walden's substance abuse treatment, mental health and recovery support services.