Global Hawk Crashed Just After Takeoff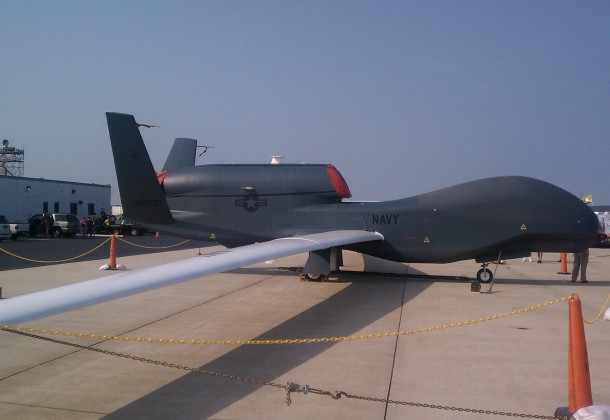 Morning Coffee is a robust blend of links to news around the Internet concerning the Pax River economic community. The opinions expressed here do not necessarily reflect those of the Leader's owners or staff.
Aviation Week quotes Rear Adm. Shannon as saying that last month's Global Hawk crash happened 10 minutes after takeoff, while the drone was climbing within Pax River airspace.
Defense Tech says the crew guessed wrong when trying to save their F/A-18 Hornet from crashing in Virginia Beach.
AOL Defense reports that the threat of sequestration is holding back investment in the defense industry. The Hill says senators are asking industry officials to publicly describe how sequestration will impact their businesses.
Defense News says Congress' earmark ban hasn't eliminated them, but has made them harder to track.
The Dutch are mulling the possibility of pulling out of the Joint Strike Fighter program, according to Dutch News.
DoD Buzz looks at the top three missiles on the Navy's wishlist.
Aviation Week says small drones face a power problem. Meanwhile, Wired details the University of Texas'  drone-hacking demonstration.