Get Big Discounts on LED Lights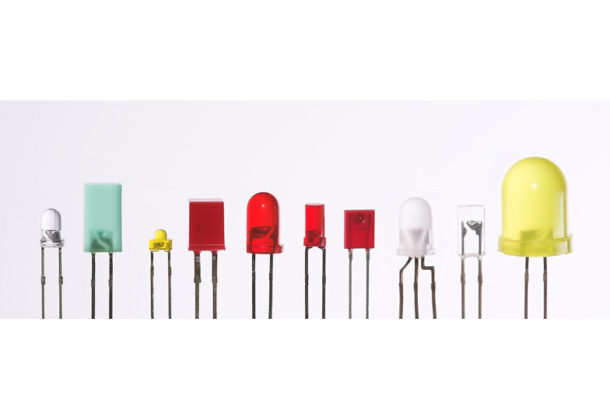 The benefits of upgrading your home's lighting options just keep growing. Southern Maryland Electric Cooperative is now offering big discounts on select Energy Star light-emitting diode lights, or LED lights, at several participating retails in the Southern Maryland service area.
The savings, up to $7, are applied to the purchase price at the register at the retailers listed below. LEG lights also can be purchased with the same discounts on the SMECO online store, and the bulbs and other products can be delivered right to your home.
When you're shopping for light bulbs and other items related to light fixtures, be sure to look for the lighting label. A lighting label is similar to the nutrition facts label that you find on food products. The label can help you choose the best bulb to meet your needs, and can help keep you from buying more light than you need, or from wasting energy. When it comes to LED lights, a little bit of power can go a long way.
There are many benefits to using LED lights. According to Energy Star, direct lighting applications like LEDs offer many advantages compared to incandescent lights like reduced energy use, energy cost savings and less frequent bulb replacements.
Ways to cut lighting costs:
Use daylight when it's possible.
Reduce the amount of power required by the light. LEDs require less power than incandescent bulbs.
Don't keep the light on all the time. Get into the habit of turning lights off when you leave the room and you will reduce your lighting costs.
Get the SMECO discount at the following retailers.
Costco
7601 Matapeake Business Drive, Brandywine
Giant
655 Solomons Island Road, Prince Frederick
3297 Crain Highway, Waldorf
10790 Town Center Boulevard, Dunkirk
7025 Berry Road, Accokeek
200 Rosewick Road, La Plata
11740 Rousby Hall Road, Lusby
45101 First Colony Way, California
Goodwill
2495 Crain Highway, Waldorf
Lowe's
45075 Worth Avenue, California
300 Rosewick Road, La Plata
2525 Crain Highway, Waldorf
Sam's Club
2365 Crain Highway, Waldorf
True Value
20 Creston Lane, Solomons
46041 Signature Lane, Lexington Park
155 Main Street, Prince Frederick
13210 Point Lookout Road, Ridge
12165 Rock Point Road, Newburg
The Home Depot
12050 Jefferson Farm Place, Waldorf
Walmart
45485 Miramar Way, California
10600 Town Center Boulevard, Dunkirk
40 Drury Drive, La Plata
150 N Solomons Island Road, Prince Frederick
11930 Acton Lane, Waldorf
To learn more about SMECO, please visit its Leader member page.