Gender Roles Explored at CSM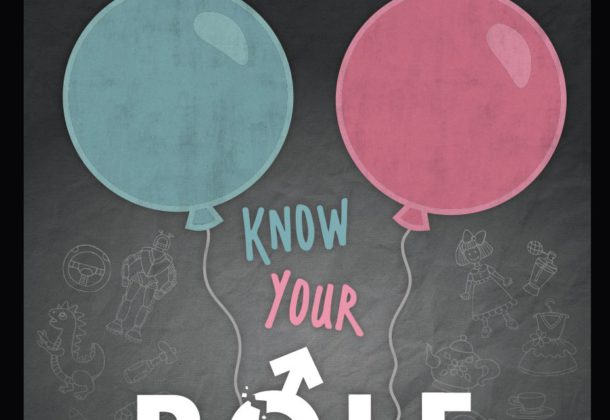 CSM to Host Speaker, Performances on Gender Roles
The College of Southern Maryland will host transgender concerns speaker Sean Lare from 6 to 8 pm Oct. 12, 2017, at College of Southern Maryland Leonardtown Campus in Building A, Auditorium at 22950 Hollywood Road in Leonardtown.
Mr. Lare, LCSW-C, a mental health clinician and consultant specializing in LGBTQIA-affirmative therapy, will give a talk, "Talking About the 'T' in LGBTQIA: Understanding Transgender Concerns." Mr. Lare will explain differences between biological/natal sex, gender identity, gender expression, and sexual orientation, and why these distinctions matter. Admission is free. For additional information, email jfossell@csmd.edu or jenv@csmd.edu.
CSM Cause Theatre will present "Know Your Role" that same week at the College of Southern Maryland La Plata Campus. Shows are Oct. 12 7:30 pm; Oct. 13 8 pm, and Oct. 14 2 pm at the CSM La Plata Campus Fine Arts (FA) Building theater at 8730 Mitchell Road in La Plata.
All seats are $5. Call the Box Office to purchase tickets or to schedule a tour to your venue. Please note, there are no ticket discounts for CSM students or employees for Cause Theatre productions. For more information, phone 301-934-7828 or visit The Arts page at CSM.
"Know Your Role," a dramedy by Brandi Owensby, explores gender expectation. Whether it's attire, the rules of dating, body image, parental pressures, or other societal signals, teens in this one-act reveal how gender expectations affect them and how they "role." No sooner do we leave the womb than we're bombarded by society's expectations about gender. If you're a boy, you're like this. If you're a girl, you're like that.
Through scenes and monologues that range from hilarious to heartbreaking, this one-act explores how these expectations affect teens' daily lives. Whether it's how they dress, the rules of dating, body image, parental pressures or a host of other ways, the teens of this flexible ensemble reveal how gender expectations affect them, and how they "role."
This show contains some mature language and may not be suitable for all ages. It is produced by special arrangement with YouthPLAYS.
Cause Theatre is about more than the performance: it's about provoking thought and discussion on topics that are crucial to everyone in society today, whether young or old. These productions challenge the audience to consider different perspectives, highlighting how attitudes and behaviors can affect experiences and actions. They also provide an opportunity for the actors to be actively engaged in the process of creating and performing social issues theatre. Auditions and performances are open to the general public. Performances are held at all three campuses and are also available for touring.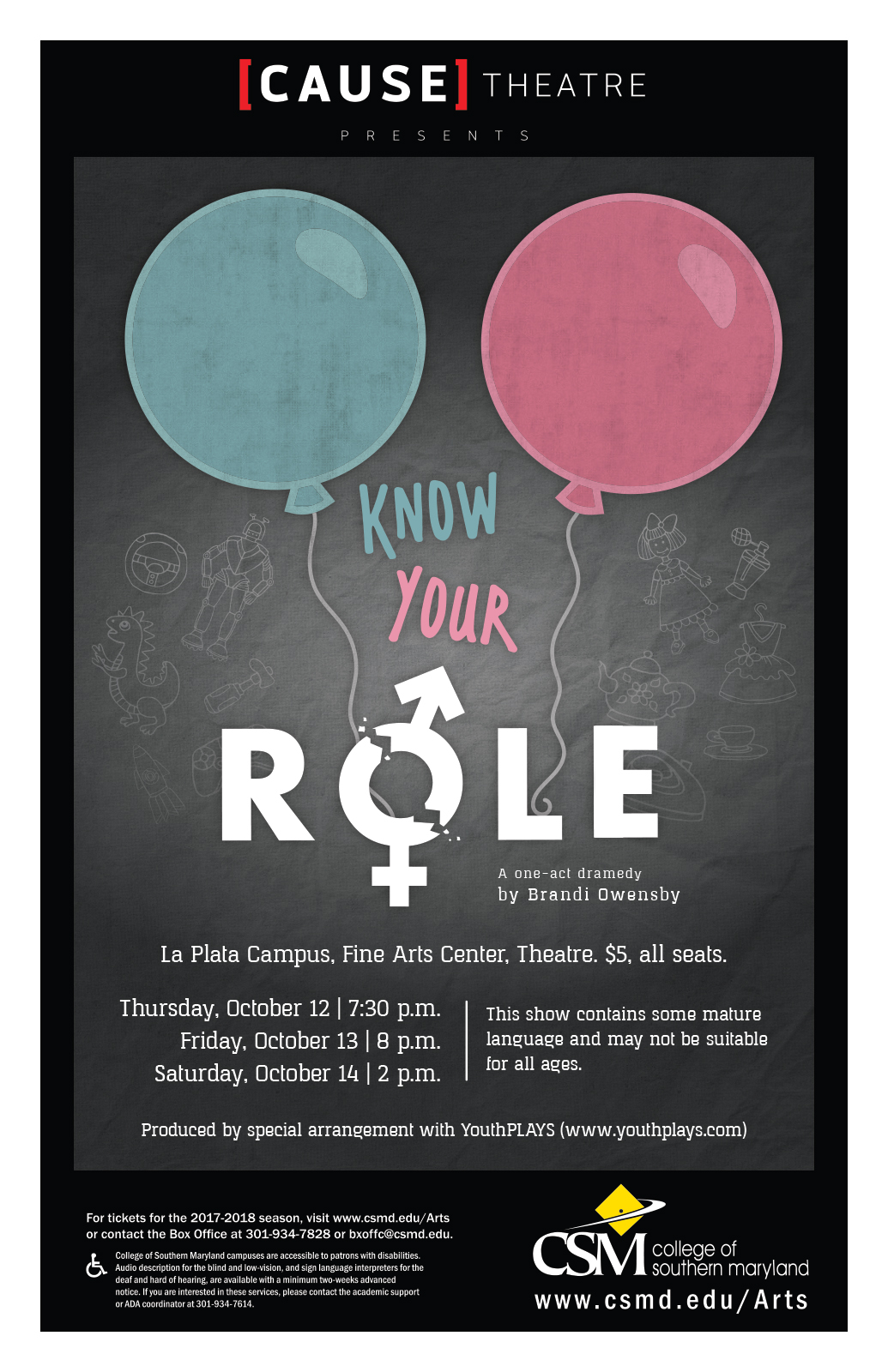 For more about the College of Southern Maryland, visit its Leader member page.