FY14 Pentagon Funding Uncertainty "Extraordinary Situation"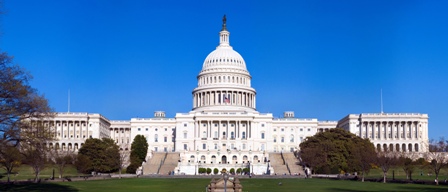 Morning Coffee is a robust blend of links to news around the internet concerning the Naval Air Station Patuxent River economic community. The opinions expressed here do not necessarily reflect those of the Leader's owners or staff.

Three very different Pentagon-funding scenarios for 2014 are being debated by Congress, according to Politico.  The uncertainty is "an extraordinary situation," says Robert Hale, the Pentagon's comptroller.  This lack of a financial direction a month and a half into FY14, coupled with an apparent Congressional acceptance of the disarray resulting from sequestration is resulting in growing anxiety regarding the defense budget.
Lockheed Martin has become a major player in the federal cybersecurity marketplace, according to Forbes. The nation's largest defense contractor is now the number two contractor at NSA (in dollars), plays a major role at the Defense Cyber Crime Center and has a growing presence at DHS.  The company is now leveraging this government success in an effort to claim part of the $20 billion a year commercial cybersecurity market.
A US Congressional report states that China will soon have its first sea-based nuclear deterrent against the US mainland, according to DefenseNews.  The JL-2 submarine-based ballistic missile could reach operational capability "later this year" with a range of 4,000 nautical miles.  The report further states that US military installations on Guam "are coming into conventional missile range for China."
Communication failures with the X-47B unmanned combat air vehicle reduced Navy plans of executing six to eight touch-and-go flights aboard the USS Theodore Roosevelt (CVN-71), reports InsideDefense (paywall), quoting a November 10 press briefing.  After a system reboot, the X-47B "performed one successful flight off the aircraft carrier before reporters left the ship."
Sandia National laboratories has announced conceptual design work on a "Multi-Modal Vehicle Concept" unmanned vehicle that can "fly, swim, drive, and even hop like a frog across a variety of terrains and obstacles", reports Wired.  The real world Transformer could conceivably conduct missions currently executed by Special Operations personnel.
Two months after stating that their relationship with troubled Blackberry was unaffected, the Department of Defense has now announced plans to construct a department-wide system for "securing all mobile devices, including the latest iPhones, iPads, and Samsung smartphones and tablets," reports DefenseOne.
A $14.2 million contract modification was won by CACI International to continue supporting the Navy's Expeditionary Warfare Program Office, reports Washington Technology.  The contract provides professional support services in the areas of program analysis, development, control and monitoring support, administration, communication and human resources; business, finance and cost estimating; technical and engineering support; IT services; and life-cycle support.  Work will take place in Washington, D.C., San Diego, Indian Head, Md., and Norfolk, Va.
General Dynamics Information Technology, Falls Church, Va., is being awarded a $49,999,999 cost-plus-fixed-fee, indefinite-delivery/indefinite-quantity contract for approximately 600,000 hours of integrated logistics services in support of technical analysis and investigation of Foreign Military Sales Programs.  Work will be performed in Patuxent River, Md. (59 percent); Annandale, Va. (9 percent); Philadelphia, Pa. (7 percent); Jacksonville, Fla. (6 percent); Kuwait (6 percent); Australia (5 percent); Arlington, Va. (4 percent); Egypt (1 percent); Japan (1 percent); Malaysia (1 percent); and Taiwan (1 percent), and is expected to be completed in November  2014.  The Naval Air Warfare Center Aircraft Division, Patuxent River, Md., is the contracting activity.