Forum's Focus Is So. Md. Transportation Issues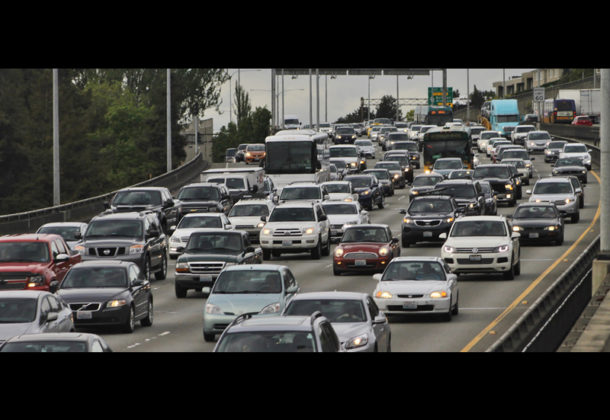 The success of businesses in St. Mary's County has led to population growth, but all that success has translated to transportation issues on the region's roads. Come to a forum on Wednesday, Aug. 29, 2018, from 6:30 to 8:30 pm at the Patuxent Naval Air Museum at 22156 Three Notch Road in Lexington Park. The forum is being publicized with help from The Patuxent Partnership.
The Southern Maryland Transportation Forum will be sponsored by the Southern Maryland Sierra Club and the St. Mary's County Department of Public Works & Transportation and Environment. Participants will be able to hear about and discuss the challenges and opportunities for transit, share their visions on what a climate-friendly, safe, equitable, and reliable transportation system will look like, and be part of setting up an action plan for the region.
Guest speakers for the event include John Deatrick of the St. Mary's Department of Public Works & Transportation; Sabrina Hecht, NAS Pax River transportation representative; and Frank Allen, Patuxent Tidewater Land Trust president and County Council BIAC representative.
RSVP for the event online to ensure adequate resources for all participants.
Would you like to limit the dangerous pollution that spews out of the tailpipes of our cars? Transportation is the No. 1 source of climate-disrupting pollution exacerbating warm weather, asthma attacks, and missed school days.
Are you tired of sitting in traffic for hours each week instead of spending time at home and with the people you care about? Commuting times in Southern Maryland are among the highest in the country.
Do you want more access to public transportation and safe paths for walking and biking? Just 1 percent of Southern Maryland residents use public transportation for work and only 3 percent travel by walking, biking, or other means.
The region needs a 21st-century transportation system that prioritizes moving people over moving cars. Residents need to demand bold innovation in planning, technology, and policy to ensure development of clean, modern, and equitable transportation systems for the state.
Those needs are the reasons for the third in a series of community forums on transportation issues to amplify conversations on the kind of clean transportation options needed in Southern Maryland, statewide, and across the mid-Atlantic and Northeast region.
The event will include a presentation on the vision for a revenue-generating regional transportation system and local community transportation needs. The panel includes government stakeholders and organizational partners. Participants will be able to ask questions of the panelists, make comments for the public record on existing transportation issues and hear and engage in an active discussion about a cleaner transportation future for the Southern Maryland region.
About The Patuxent Partnership
TPP fosters collaboration and the sharing of knowledge and expertise across a diverse network that includes government, industry, and academia. TPP also supports STEM education and workforce development within the local community including hosting programs of interest to NAVAIR, NAWCAD, and the broader DoD community.
To learn more about The Patuxent Partnership and its programs, visit its Leader member page.