Flat Iron Farm Equipment Auction March 11,12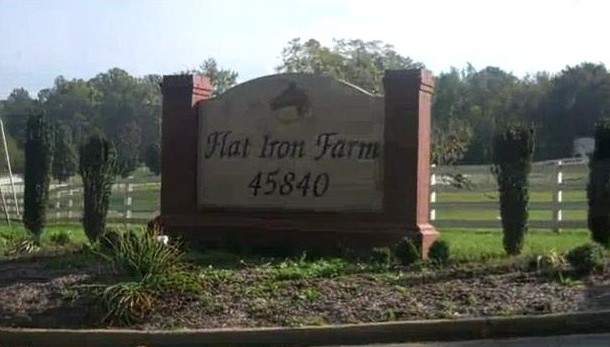 Flat Iron Farm in Great Mills, MD,  is preparing for its semi-annual, two-day heavy equipment and truck auction at the farm of off Flat Iron Road.
This is a must-see event for the serious bidder and the curious alike — and arriving at Flat Iron Farm a bit early this year.
Flat Iron's auction is the largest truck, trailer, and equipment auction in the mid-Atlantic region. Conducted by J.G. Cochran auctioneers the semi-annual auction will run March 11 and 12, 2016. The auction opens at 8 am both days. The farm is at 4580 Highway to Heaven Lane in Great Mills, MD.
Do you need a double-drum compactor or a cold plan milling machine? Perhaps you are in the market for a golf cart paver, track paver, rubber tire paver or a road widener. There will be hundreds of pieces of heavy equipment available.
Friday morning opens with perennials, trees, flowering and ornamental shrugs, exotics, and ornamental shrubs.
There simply is nowhere else this array of equipment can be found.
A Cochran Auction at Flat Iron Farm includes more than 200 farm and compact tractors lined up across acres of rolling lanes that will be covered during the two-day auction.
Cochran Auctions at Flat Iron Farm traditionally include multiple quantities of hydraulic excavators, including minis; track loaders and track dozers; loader backhoes and rubber tire loaders; motor graders and compaction equipment; tri- tandem-, and single-axle dump trucks; road tractors; support trucks including service, bucket, mechanics, rollback, rolloffs, and others; cars, trucks and vans; trailers; mowers including zero turn and conventional.
Click here for an inventory of the auction items. Contact Bubby Knott at 301-904-1306 to consign your items.
Advance consignment items are now being taken, get more information here. Early consignments receive maximum advertising! Contact the Cochran auction team, their experts can help market your equipment and trucks to maximize the price you receive at auction. Whether you have one piece of equipment or a complete fleet, contact Cochran now for further information on how you can get the best price for it at auction.
For more information on Great Mills Trading Post, visit their Leader member page.