Fine Dining Beyond the Gate: California's Place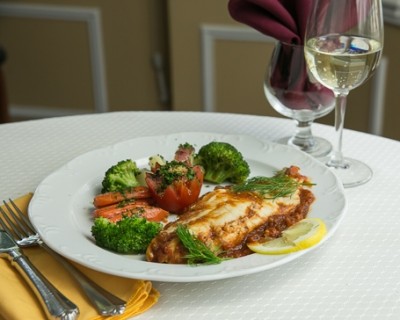 Posted by
Waring-Ahearn Insurance
Leading Edge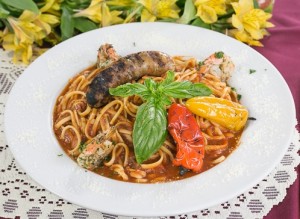 If you're looking for a quiet, scenic spot to enjoy a quality meal in Southern Maryland, you may have been overlooking a local gem. California's Place, located in the Wildewood Assisted Living Community, is a quality dining experience you won't want to miss!
Don't let the gated community deter you from enjoying this secluded spot for a gourmet dinner. Mention at the guard stand that you are there to dine at the restaurant and they will grant you access.
Everything on its impressive menu is made from scratch with the best local ingredients. From their Dill Salmon, to Lasagna Bolognaise, to Veal Francaise, everything is prepared with healthy eating in mind. Every dish includes only the freshest fruits and vegetables, bought locally, and fresh herbs.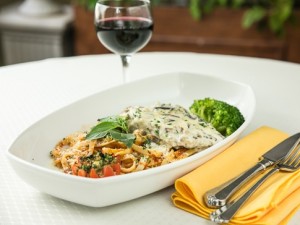 The restaurant also serves customizable pizzas, steak, chicken and pasta, Rockfish a la Mediterranean, Italian Grill Pasta, and much more.
Waring Ahearn provides important insurance needs for many small businesses in Southern Maryland, such as the restaurant. Jay Duke, owner of Waring-Ahearn Insurance, discovered during his 30 years in the business that he enjoys working with these businesses and has been recently helping some new businesses get a footing in Southern Maryland.
Mr. Duke is a multi-line agent; he calls himself a "generalist," which means he additionally offers personal policies for auto, home, boat and life insurance. If you're starting up a small business or are in need of personal insurance information or services, visit the Waring Ahearn agency for a quote on life, health, auto, home, or business insurance.
[youtube=http://www.youtube.com/watch?v=kV5EgbWxAQs]