Eye Protection Key to Sports Success, Safety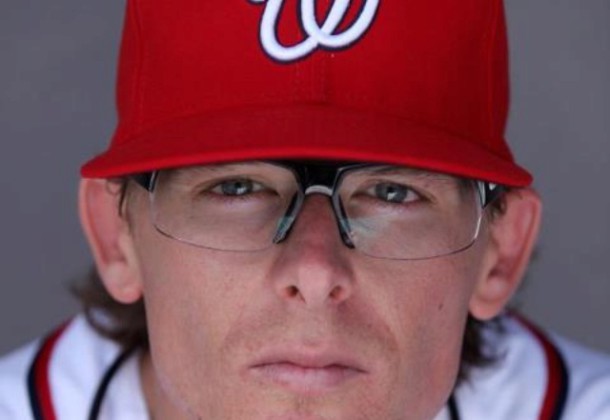 By
Sheila Gibbons Hiebert
America's pastime is back with us, as Major League Baseball teams work out in spring training and kids get ready for Little League. Ophthalmologist Dr. Mark Whitten of Whitten Laser Eye will cheer us on as the spring and summer present a host of athletic opportunities to keep fit. He also urges us to wear eye protection no matter what sport we're playing or watching.
Think Tyler Clippard, the pitcher so popular with youngsters in the Washington area that you could hear a lot of young hearts cracking when the Nationals traded him. Mr. Clippard always took the mound in his trademark glasses. Why?
"Teammates were getting on me because I was squinting at the TV in the clubhouse. I wore contacts my first season, but I have such dry eyes it was a problem," he told MASN's Byron Kerr in a 2010 interview. "I switched to the prescription [glasses] …  They aren't too tight, there is a little space between my head and the glasses so they don't fog up on the mound. I like them."
Mr. Clippard's glasses improved his vision and his game, but their sport frames and tough lenses also provided important eye protection.
Dr. Mark Whitten recommends that adults and parents of young athletes take seriously the need for protective eyewear for seasonal and competitive sports. For all age groups, sports-related eye injuries occur most frequently in water sports, basketball, and baseball/softball, according to the vision advocacy organization Prevent Blindness. Overall, more than 25,000 people seek treatment for sports-related eye injuries each year. Your everyday sunglasses or prescription lenses, even safety glasses, aren't adequate to protect you in competitive situations. Dr. Mark Whitten can advise patients on the most appropriate eyegear for their sports passion.
There are other hazards to the eyes besides a fast pitch off the mound or a basketball opponent's elbow. It's well known that exposure to ultraviolet (UV) light from the sun can cause skin damage, but many studies show that UV light can also increase the risk of cataracts and other eye conditions. A study published last year by the National Eye Institute, offers an explanation for how years of chronic sunlight exposure can increase the risk of cataracts, a clouding of the eye lens that typically occurs with aging. Water, which surrounds Southern Maryland, can amplify exposure.
So amateur athletes, take a tip from a pro, the eye doctor who performed Tiger Woods' Lasik eye surgery, giving Mr. Woods the eyesight that made his path to golfing fame possible. Consult Dr. Mark Whitten for guidance on protecting your vision of sports excellence.