Drop in FHA Insurance Rates on Hold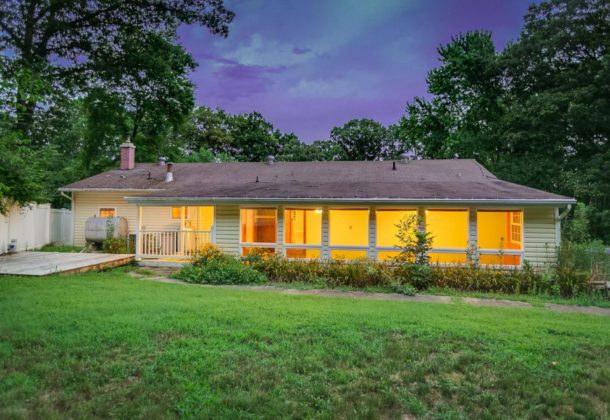 HUD announced earlier this month that current and future FHA borrowers were on the verge of some long sought reductions on mortgage insurance rates. But days before the inauguration of President Donald J. Trump, the incoming administration halted the scheduled mortgage insurance premium rate reduction. The reduction set by the US Department of Housing and Urban Development (HUD) had established would have reduced mortgage payments on a $200,000 mortgage by $41.67 a month, $500 a year.
Barry Friedman of Primary Residential Mortgage Inc. in California, MD, posted the announcement on the PRMI Facebook page as HUD announced it, but has had to follow-up with the more recent news of its rollback. The revised HUD announcement uses a Mortgagee Letter which immediately and indefinitely suspends the FHA Mortgage Insurance Premium reduction, explained the Mortgage Bankers Association.
The association anticipates working with the new Administration in the course of its review of the FHA, according to its announcement of the suspension, "to ensure that FHA continues to address the needs of first-time home buyers and working families, while protecting the long-term solvency of the insurance fund."
"What the agency did was lower the cost of the insurance required by FHA loans," Mr. Friedman explained the intent of the original HUD decision which was to take effect Jan. 27, 2017. "It was to take effect virtually immediately. If you were currently in the FHA borrowing process and expect to close after January 27, you were eligible."
A Mortgage Insurance Premium rate reduction would lessen both monthly mortgage costs and upfront costs, said Michelle Camaioni of the Grateful Agent Team with ReMax 100 in California, MD.

"This reduction would be a life saver for average families," she said.  FHA, she explained, caps the size of their loans. In Southern Maryland those caps vary by counties, but are all slightly lower than $300,000. But the FHA does not cap income, as many other government-backed mortgage programs do. The result is that a wider range of borrowers, able to afford a mortgage payment, but without the cash for a large down payment, can qualify for FHA loans. But the size of the Mortgage Insurance Rate FHA required from 2001 to 2015 ultimately grew upfront costs and monthly payments out of reach of the very borrowers FHA was designed to accommodate.

Mortgage insurance is required by lenders for most home loans that don't have at least a 20 percent down payment.  An FHA loan is a mortgage loan insured by the Federal Housing Administration. They are popular mortgages, especially with first-time home buyers, requiring a down payment as low as 3.5 percent and a credit score of 580 or higher. Even borrowers with credit scores falling to 500, with a 10 percent down payment can potentially qualify. Beginning in January 2015, for the first time since 2001, the FHA reduced its mortgage insurance premiums. And this latest rate drop would have made a big difference, she said.
Fewer and fewer borrowers were qualifying, Ms Camaioni explained, as FHA incrementally raised the insurance rates. But this substantial rate reduction, she said, again opens the way for mortgage lenders to qualify more borrowers to become homeowners.
Mr. Friedman agreed. "As always, please reach out to us for your mortgage needs," he said, acknowledging the complex financial mechanisms that go into mortgage lending. "Not only can it get complicated, and most people only buy a house once or twice in their lives, but borrowers can have very different mortgage needs," he said. "A mortgage lender can find the right tools to help them reach their goals."
Ms. Camaioni encourages potential borrowers to take Mr. Friedman out on his offer of assistance. "I love working with them," she said of the PRMI California, MD, office. "Everything is always in order. All of the paperwork is correct. They are always so helpful. If they say it can be done, they can get it done."
The following tables show the existing annual MIP rates and the rate, now cancelled, that had been scheduled to take effect Jan. 27, 2017. With that previously scheduled reduction to the annual MIP rates for FHA Title II forward mortgages, FHA would be eliminating the distinction in rates based upon the base loan amount.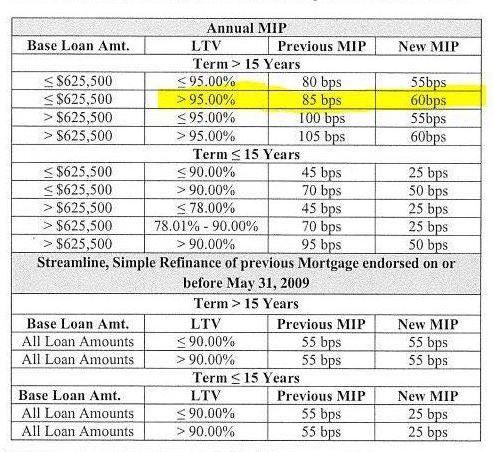 Primary Residential Mortgage is located at 23131 Three Notch Road, Suite 201, California, MD  20619; 301-737-0001. To learn more about Primary Residential Mortgage in California, MD, visit their Leader Member Page.