Drones Sending Sensitive US Data to China's Cloud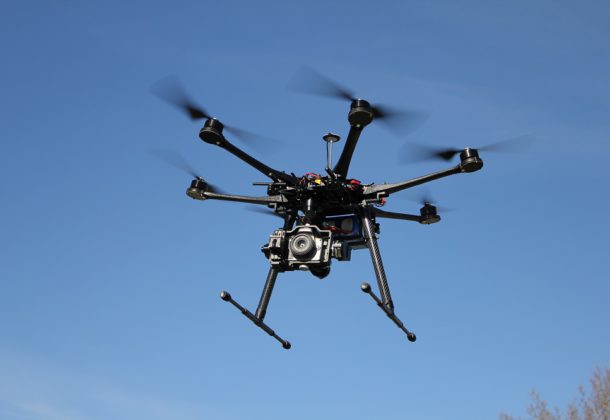 Morning Coffee is a robust blend of links to news around the Internet concerning the Naval Air Station Patuxent River

economic community. The opinions expressed here do not reflect opinions of the Leader's owners or staff.
FCW reports on a memo from Immigration and Customs Enforcement intelligence suggesting Chinese-made small drones were likely downloading sensitive data, including data from US gas and water critical infrastructure, to the Chinese government's cloud.
Internet pioneers and leaders ask Congress to delay Thursday's FCC vote to end Net Neutrality saying the FCC does not understand how the Internet works. Voices for Internet Freedom invite protestors to Washington, DC, Dec. 14, when "FCC Chairman Ajit Pai plans to end Net Neutrality."
The Pentagon's long overdue financial review launched this month will be conducted by 1,200 auditors from independent public accounting firms, reports Defense One. The Government Accountability Office first put the Pentagon's lack of audit-readiness on its "high-risk list" in 1995.
No gifts for the boss and a $10 maximum on other gifts does not even allow that much for cash. The Washington Post answers federal employee ethics questions about gifting during the holidays. In general, employees cannot give gifts to their supervisor or anyone at a higher pay grade. A possible guide on how to make that determination is a chart of every military and civilian pay raise since 1984, presented by Defense One, which also reports that federal workers anticipate a White House announcement regarding the 2018 civilian pay raise.
After a half-century, President Donald Trump wants NASA to return to the moon, this time, reports Aviation Week, to build a foundation for a future mission to Mars.
US District Court refuses President Trump's request to delay Jan. 1, 2018, transgender enlistments, reports Military Times, rejecting the argument that the Pentagon did not have sufficient time to prepare to receive transgender recruit.
The US, Japan, and South Korea began joint naval exercises this week, simulating the targeting of North Korean ballistic missiles, reports NBC News. It isn't just nuclear, North Korea is developing and enhancing bio-weapons as well, reports The Washington Post.
Despite redacted text, a DoD inspector general report takes clear aim at failures in the management of the Navy's premier electronic warfare program, the Surface Electronic Warfare Improvement Program, reports C4IRS.
Writing in Defense News, NavSec Richard Spencer says restoring restore naval readiness after years under the 2011 Budget Control Act, calls for ingenuity and partnership, as well as significant capital outlay. Nine years of continuing resolutions have imposed high costs on the Department of the Navy.
UN Ambassador Nikki Haley says women who accuse Trump of misconduct "should be heard, and they should be dealt with," reports The New York Times.
USA Today poll finds most Americans — 53 percent surveyed — doubt the GOP bill will cut their taxes or boost the economy. A new USA TODAY/Suffolk University Poll finds 32 percent support for the GOP tax plan while 48 percent oppose it, giving it the lowest public support of any major legislation enacted in 30 years, including the Affordable Care Act in 2009.
Contracts:
KBR Wyle Technology Solutions LLC, Columbia, Maryland, is being awarded a $69,301,409 indefinite-delivery/indefinite-quantity contract for the procurement of installation, systems integration, test and evaluation, in-service engineering, logistics, repair and validation, training, lab maintenance, quality assurance, and technical management services for the Multi-Mission Datalink System. These services are in support of the Naval Air Warfare Center Aircraft Division's Combat Integrated and Identification Systems Division for Systems Engineering and Technical Services Department (AIR-4.11.2). Work will be performed in St. Inigoes, Maryland (50 percent); and various ship/shore locations (50 percent), and is expected to be completed in January 2023. No funds will be obligated at time of award. Funds will be obligated on individual task orders as they are issued. This contract was competitively procured via an electronic request for proposal, one offer was received. The Naval Air Warfare Center Aircraft Division, Patuxent River, Maryland, is the contracting activity (N00421-18-D-0001).