Does Your Dream Home Need Remodeling?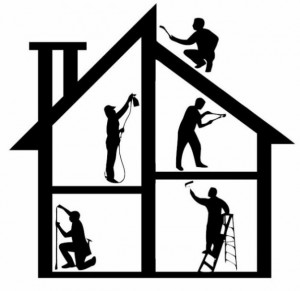 Posted for
Primary Residential Mortgage, Inc.
Pax Leader
By Sheila Gibbons Hiebert
Have you found that almost dream house, if only the kitchen, maybe the bathroom were updated? A Dream Loan from Primary Residential Mortgage can help you make those improvements to enhance your enjoyment of your home and even contribute to your bottom line if you decide to sell in the future. With sales of existing homes rising, dollars invested in remodeling are returning higher returns at resale.
 Homeowners who qualify for PRMI's Dream Loan can borrow up to 110 percent of their home's improved value for remodeling projects. Check out PRMI's Dream Loan "glasses" in the video at the lower right on The Leader's home page for a couple ideas of what this loan could do for you.
The key to successful home improvement for the bottom line at a resale is to be strategic about the changes you wish to make. Not all remodeling projects are created equal: one person's tricked-out man cave (did we mention you should check out the video?) could be another's chamber of horrors.
Which improvements will give you the most bank for the buck?
Upcycled kitchens and baths always deliver a good return. According to Remodeling Magazine's most recent Cost vs. Value report, the national average return for an upscale bathroom remodel would be 63.6 percent of the project cost. A more modest bathroom remodel would do even better, with a 72.5 percent return on the funds invested. Kitchen remodeling returns vary from 63 percent to 82 percent, depending on the scope of the project and the quality of materials used.
But the report also contains some surprises. Who would have thought that a garage door replacement could return up to 83 percent of its value? Or that a new steel door entryway would recoup a whopping 96.6 percent of its cost at resale?
The Cost vs. Value report shows the typical cost and return on investment for 35 common home-renovation projects. In addition to showing national trends, it can also be viewed by region and by metropolitan area, enabling you to calculate what the projects should cost in your area and what you can expect your return on investment to be.
One important decision to make is whether these will be DIY projects or ones you'll turn over to a contractor. Either way, before getting started, you'll want to view HGTV's video about the 25 biggest renovating mistakes homeowners make.