Does the Chesapeake Bay Have a Future?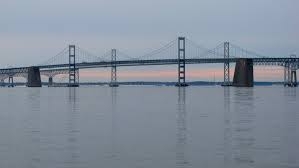 Posted by
St. Mary's College of Maryland
Bay Leader  
Acclaimed writer Tom Horton will present "Is the Future a 'Chesapeake Style' Bay?" Thursday, Oct. 10, starting at 8 p.m. in the Cole Cinema, Campus Center, at St. Mary's College.
Mr. Horton, professor of practice in environmental studies at Salisbury University, will explore the nature of the Chesapeake Bay and the efforts to regain what has been lost.
Mr. Horton is one of the most respected nature writers in the U.S., and winner of the John Burroughs Award for the best book of nature writing as well as the Sierra Club's David Brower Award.
This event is free and open to the public, and is supported by the Lecture and Fine Arts Committee at St. Mary's College. For more information, contact Susan Mazuc at skmazuc@smcm.edu.