DoD Missing Own Goals on Competitive Bidding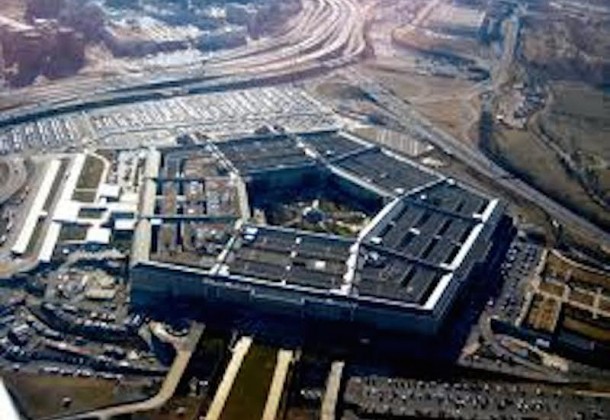 Morning Coffee is a robust blend of links to news around the Internet concerning the Naval Air Station Patuxent River

economic community. The opinions expressed here do not reflect opinions of the Leader's owners or staff.
DoD spends more than half its contracting dollars without legitimate competition between vendors, according to its Office of Procurement and Acquisition Policy, NextGov reports. A competition scorecard for the third quarter of fiscal 2016 shows only $101 billion was competed out of $205 billion awarded in contract spending across DoD. That compete percentage, about 49.7 percent of total contract spending, falls short of DoD's stated 57 percent goal for fiscal 2016.
Australian Defense Industry Minister Christopher Pyne leads the push to secure the Asia-Pacific maintenance and sustainment hub for the Joint Strike Fighter F-35, reports The Australian (paywall). He will travel to the US in October to lobby Washington for the Australian option. Australia has decided in principle to buy 72 of the multi-role fighters, with an option to go to 100 planes, more than any other US ally in Asia will possess.
Amid mounting criticism that the Navy's new drone is suffering an identity crisis, Chief of Naval Operations Adm. John Richardson makes it clear: The MQ-25 Stingray is going to be a tanker.  Critics argue that the next-generation unmanned aircraft was trying to do too much in aiming to be a tanker for the manned air wing and a roving sensor. "The Navy is very clearly aligned on an unmanned aircraft that will provide, first and foremost, tanking to the air wing," ADM Richardson said in a Navy Times interview.
On the heels of the US Air Force's milestone decision to declare the F-35A ready for war, DoD's director of operational test and evaluation warns Lockheed Martin's fifth-generation fighter has a long way to go before full combat capability. Aviation Week reports an internal memo to Defense Department leadership also says the program may run out of funds to fix significant performance problems on time if late discoveries delay the end of the program's development phase.
Pentagon, GAO butt heads: The Defense Department is proposing to retire weapon systems, such as the Air Force's A-10 aircraft, without properly understanding the full impact of doing so, according to a new report from the Government Accountability Office, reports Inside Defense (paywall). "Overall, DoD does not have guidance to help ensure that the services are collecting quality information needed to inform decisions for divesting major weapon systems before the end of their service lives," according to a public version of a classified GAO report released Aug. 24.
The world's largest aircraft crash-landed at the end of its second test flight on Wednesday, CNN reports. The 300-feet long Airlander 10 nosedived on its return to an airfield north of London. The pilots were unhurt. Part airship, part helicopter, part plane, the aircraft is about 50 feet longer than the biggest passenger plane.
Raytheon is to upgrade the ground control stations of the US Air Force's Northrop Grumman RQ-4 Global Hawks, following a $104 million contract award, FlightGlobal reports. New payload controls for the high-altitude, long-endurance UAV will be incorporated, and the GCSs will be moved from temporary building to permanent structures at Beale AFB in California and Grand Forks AFB in North Dakota. A new open architecture will be introduced, which will introduce scalability and allow for the operation of new payloads and platforms.
The incomes of Americans at the lowest economic rung of the job market are getting a boost as a result of growing competition for labor and an increase in minimum-wage pay at many companies across the US, The Wall Street Journal reports in this video.
Contract:
L-3 Communications Vertex Aerospace LLC, Madison, MS, is being awarded $21,895,190 for modification 0006 to a previously awarded indefinite-delivery/indefinite-quantity contract (N00019-15-D-0022) to exercise an option one for contractor-owned and operated business jet training services in support of contracted air services' basic training, large national exercises, and small, single unit training exercises. Missions include maritime air patrol, low/slow terrorist aircraft, air interdiction training, and air intercept/anti-submarine training. These services support training requirements through air intercept control, anti-submarine tactical attack control, tracking exercises, electronic warfare missions, banner tows, and target tows. Work will be performed at the Virginia Capes Training Ranges, Virginia Beach, VA (50 percent); North Island Naval Base, Coronado, CA (40 percent); and Kauai, Hawaii (10 percent), and is expected to be completed in August 2017. Fiscal 2016 operations and maintenance (Navy) funds will be obligated at the time of the award, all of which will expire at the end of the current fiscal year. The Naval Air Systems Command, Patuxent River, MD, is the contracting activity.