DoD Avoids Bad News, Weapon Costs Creep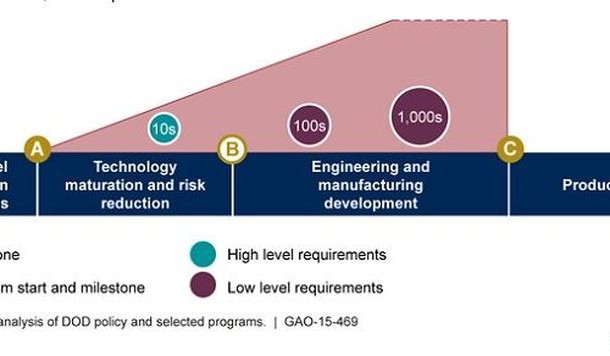 Morning Coffee is a robust blend of links to news around the internet concerning the Naval Air Station Patuxent River economic community. The opinions expressed here do not necessarily reflect those of the Leader's owners or staff.

FlightGlobal assesses the reasons for the steady weapon costs creep identified across the US military in a GAO report finding no one in DoD supportive of current acquisition processes, but all levels captive to a reluctance to report negative results for fear of jeopardizing a program's funding. The practice results in cost overruns, delays, and continuously expanding requirements.
Breaking Defense has the line-up of appearances at the Paris Air Show opening today, June 15, no US planes are flying, but plenty will be on hand.
The last duo out of a dozen Seahawk helicopters shipped from NAS Pax River,  this month, completing half the shipment purchased for Australia. It's another year left to full delivery, reports UPI. Testing is scheduled this month of modifications requested for landing systems and crash-data survivability.
An accident investigation board confirms F-35 officials' assessment of an engine fire on an F-35A during testing. The cost of the failure is pegged at $50 million, reports Flight Global, half the initial estimate.
MIT Technology Review gives an idea of just how hard robotics really are, with video and a report from DARPA's recent robotics competition.
Looks like Jeb Bush is in the race for US President, CNN reports the evening ahead of his anticipated Monday announcement. A few days before, The Hill reports his brother, former President George W. Bush, speaking in Israel and saying beating ISIS will take  "boots on the ground." The former president also said, the only thing he misses about being president, is being commander in chief.
More or no for the Growler? A US Navy study just completed will inform that decision in time for the FY17 budget reports USNI.
The Gazette, publisher of the three Southern Maryland community newspapers, announced last week the abrupt shuttering this week of the Montgomery and Prince George county weekly newspapers, reports The Washington Post. The Gazette papers, as well as the Washington Post, were included in Amazon's 2013 purchase of the Washington Post Company. The Southern Maryland papers were sold to Adams Publishing, reports The Enterprise.
Even if you won't be getting  your community newspaper from them, Amazon expects to offer by fall, for $2.50, a battery sleeve able to more than quadruple the life of an AA battery, reports CNN Money.
VA Truth Tellers, a band of about two dozen whistleblowers, current and former employees of the US Department of Veterans Affairs, have a mission to fix the agency and also a Facebook page, reports USA Today.