Discounted Radon Test Kits Available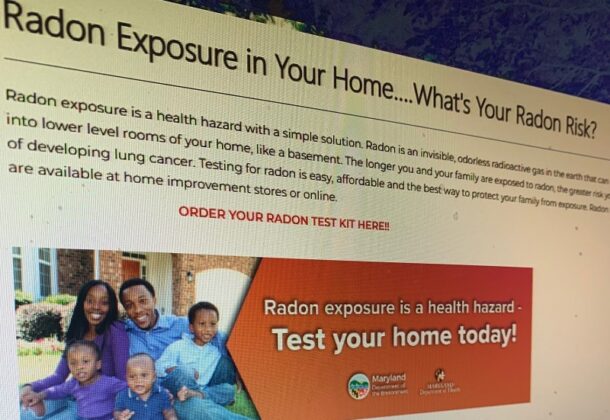 The Maryland Department of Health reminds residents that radon exposure is a health hazard.
Radon is an odorless and invisible radioactive gas naturally released from rocks, soil, and water. Radon can get into homes or buildings through small cracks or holes and build up to higher levels. Over time, breathing in high radon levels can cause lung cancer.
The good news is that exposures to high levels of radon are preventable.
Testing for radon is easy, affordable, and the best way to protect your family from exposure. The Maryland Department of Health offers discounted radon test kits for $3 for state residents. Click here to order a test kit.