Di Misa Appointed as CSM Trustee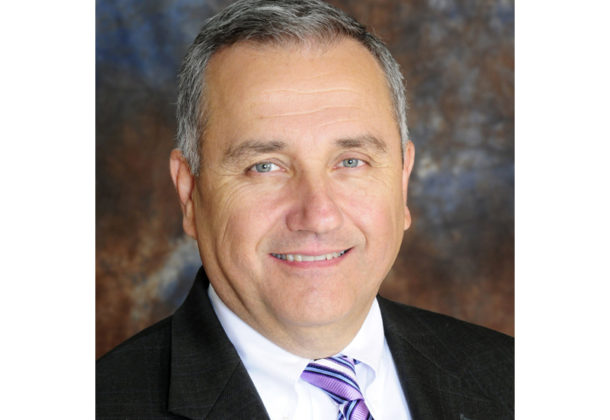 James Di Misa of Charles County has been appointed by Gov. Larry Hogan to serve the College of Southern Maryland as trustee, effective July 1, 2017, through 2022. Mr. Di Misa will replace Michael L. Middleton, whose term expired June 30, 2017.
Mr. Di Misa has more than 30 years of banking experience, and is executive vice president, chief operating officer of Community Bank of the Chesapeake. He joined the bank in 2005 as senior vice president in charge of operations. Before Community Bank, he was executive vice president for Mercantile Southern Maryland Bank in a similar job.
Mr. Di Misa is past chairman of the Maryland Bankers School board of trustees, president and founder of the La Plata Business Association, board member on the Town of La Plata Ethics Commission and chair of Charles County Rotary Scholarships program.
He has also served as president of the Charles County Rotary Club and was a governor appointment (2008-14) to the Tri-County Workforce Investment Board.
A resident of La Plata, Mr. Di Misa has served the college most recently in the role of a director on the CSM Foundation Board. He graduated CSM in 1979 and has since a bachelor of science degree from George Mason University, an MBA from Mount Saint Mary's University, and a Stonier Graduate School of Banking degree from the University of Delaware.
The College of Southern Maryland Board of Trustees is the governing body providing leadership and oversight of CSM's mission and policies. Members are appointed by the governor to five-year terms. There are nine board members, with Calvert, Charles, and St. Mary's counties equally represented. The chair and vice chair are selected each year by trustees among themselves.
CSM's trustees in addition to Di Misa are Margaret C. Dunkle, Samuel C. Jones, and Jay W. Webster of Calvert County; Lois E. DiNatale and Dorothea Holt Smith of Charles County; and Bradley O. Bates, Theodore L. Harwood, and Dr. John W. Roache of St. Mary's County. CSM President Dr. Maureen Murphy serves as secretary/treasurer to the board.
For information about the college's leadership, visit the board of trustees website.
For more about the College of Southern Maryland, visit its Leader member page.