Dentists on Mercy Mission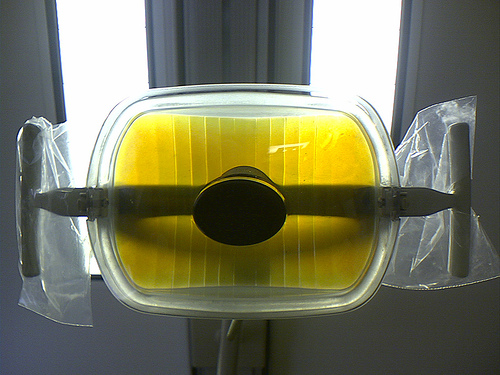 Posted by GTMR
Pax Leader
It has been a tough economy for many in Southern Maryland over the last few years, and many of those folks have been making ends meet at the expense of their health.
Garner D. Morgan of Mechanicsville and other local dentists are making an effort to change that equation, at least in the oral health arena. Morgan is the director of the Southern Maryland Mission of Mercy (MOM) project, part of a national non-profit effort to provide dental care for people without dental benefits, those who have lost their jobs, the under insured, people in very low paying jobs and especially Veterans.
Their mission: A free two-day dental clinic to be held June 22 and 23, 2012 at Chopticon High School. Leading the mission are 400 outstanding dentists, dental assistants, hygienists, oral surgeons, medical doctors, pharmacists, nurses and volunteer members of our communities. MOM will provide an estimated $600 of care per person for about 800 adults, 19 years of age or older.  Their efforts will eliminate dental diseases which not only cause pain, but can adversely affect total body health. Patients will receive more than the palliative care they would receive at the local hospital emergency rooms.
MOM is asking local businesses for their support toward our goal to raise $60,000. Although the actual event is not until June of 2012 MOM has expenses that need to be met in order to proceed with this project.  MOM will need to rent the equipment and purchase dental supplies necessary to care for these 800 adults, and for the operational costs of carrying out the two-day clinic with volunteers.  Sponsoring business employees are welcome to volunteer with us for this amazing two day clinic.
MOM is fortunate to be able to receive its contributions through the United Way.  All checks will be made payable to United Way of Charles County, please write SMMOM on the check line. United Way of Charles County is serving as the Finance Director with 100 percent of all contributions coming back to SMMOM. These funds are going into a separate account exclusively for this event. Checks should be mailed to 28095 Three Notch Road, Suite 2C, Mechanicsville, MD 20659. Checks will be recorded and forwarded to United Way.
If you have questions or would like to volunteer, visit the Facebook site or the web site.
Nothing like this has ever been done in Southern Maryland! Local professionals and volunteers, along with others throughout Maryland are generously giving their time and talents to meet the needs of many. The generosity and commitment of our communities is a vital part of this mission.