Dems Say NDAA Undermines Civilian Employees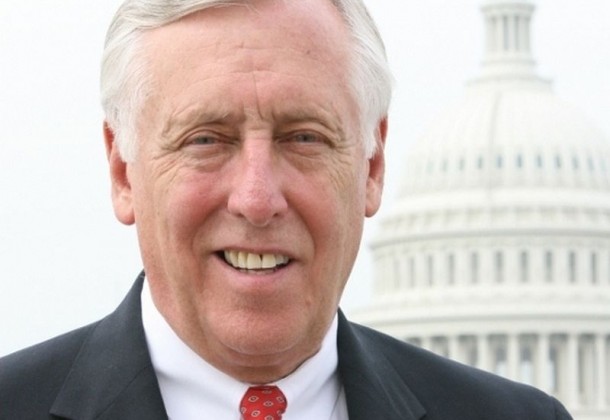 Posted for
Congressman Steny Hoyer
A number of House Democrats this week sent a letter to the conferees of the National Defense Authorization Act urging for changes to the NDAA because of provisions they say would negatively affect Department of Defense civilian employees by undermining veterans' preference, merit systems principles and due process rights.
The letter was written by Congressman Steny H. Hoyer (MD-5) and Rep. Elijah E. Cummings, Ranking Member of the House Oversight and Government Reform Committee, and 10 other House Democrats.
The members requested the following sections be taken out of the final conference agreement:
Section 1101: This provision would extend probationary periods for civilian employees and senior executives from one year to two years, and it would allow military departments to extend probationary periods indefinitely.
Section 1102: This provision would delay step increases for employees within their grades whose work quality is unacceptable, which is unnecessary because current law already allows agencies to deny or delay step increases in such cases.
Section 1103: This provision would make performance the only factor agencies must consider when conducting Reductions in Force, while current law requires agencies to consider tenure, veterans' status, length of service, and performance ratings.
"I am proud to represent thousands of civilian defense employees who work in the Fifth District at Patuxent River Naval Air Station, Webster Field and Indian Head Naval Surface Warfare Center," said Congressman Steny Hoyer. "These are dedicated public servants, who support our men and women in uniform, and they do not deserve to have their veterans' status, merit systems principles, and due process rights stripped away by this legislation. I urge my colleagues to remove these provisions from the National Defense Authorization Act that could impact these employees, who serve our military and nation with distinction."
Ranking Member Cummings said, "These provisions are especially troubling because their application to Defense Department civilian employees would establish a bad precedent for the rest of the federal workforce."
Congressman Donald S. Beyer Jr. said, "In order to ensure that our federal workforce is innovative and equipped for a 21st century America, we must strike provisions that delay pay increases, keep recent hires in employment limbo, and undermine merit-based compensation."
"Already, young workers are spurning federal employment considering high-profile cuts to wages and employment and retirement benefits of federal workers," said Congresswoman Eleanor Holmes Norton. "What civil servants always depended upon had been statutory protections that ensure decisions are merit-based. Our DoD employees are among our most valuable and irreplaceable. The least they are entitled to are their due process rights, veterans' preference, and civil service protections."
"These egregious sections are harmful to federal workers and have no place in a responsible NDAA," said Congressman Chris Van Hollen. "The critical mission of the Department of Defense should not be risked by undermining key principles and rights for its employees."
The letter was also signed by Reps. Dutch Ruppersberger, Chris Van Hollen, William Lacy Clay, Gerry Connolly, John K. Delaney, Stephen Lynch, John Sarbanes, and Robert C. "Bobby" Scott.