Defense Acquisition Addressed in Authorization Bill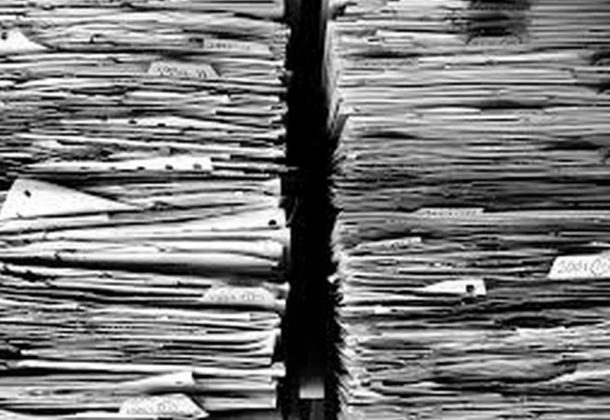 Morning Coffee is a robust blend of links to news around the Internet concerning the Naval Air Station Patuxent River

economic community. The opinions expressed here do not reflect opinions of the Leader's owners or staff.
Federal acquisition pros are gearing up to implement a provision in the defense authorization bill to let government buy through existing online marketplaces such as Amazon, Walmart, Staples, and Granger, reports FCW.
Federal Times reports there are  thousands of outdated acquisition laws, regulations, and policies. According to a 2017 analysis by Deloitte, over two-thirds of all federal regulations on the books have never been updated. The Section 809 Panel, a congressionally mandated panel to streamline and improve the defense acquisition process, is currently taking on the task of identifying and eliminating outdated provisions. The panel has already made some recommendations to begin this effort earlier this year.
Chief of US Naval Operations ADM John Richardson says vessels from eastern Pacific could reinforce US naval power in Asia as Washington contents with increased threats in the region, reports Reuters. Fleet reinforcement needs are additionally complicated by a series of accidents this year involving naval vessels.
President Donald Trump centers a new national security strategy on his America First doctrine, reports The Washington Post. The National Security Strategy guides an administration's priorities for global engagement, economic bargaining, and demonstrations of military strength.
Achieving a 355-ship Navy is now national policy, but the goal is still a long way off, reports Defense News. An analyst questions if budget trends would even allow the Navy to operate a 355-ship fleet.
There are eight winners and five losers in the GOP tax bill, reports The Fiscal Times. It will take months for experts to wade through and decipher the 503-page document to understand the implications of breaks and loopholes buried within.
US declares North Korea carried out massive WannaCry cyberattack, reports The Washington Post. The computer worm affected more than 230,000 computers in over 150 countries earlier this year. The Trump administration calls on "all responsible states" to counter North Korea's ability to conduct cyberattacks and implement all relevant United Nations' security sanctions.
DefSec James Mattis says North Korean ICBM not yet a "capable threat" against the US, reports Reuters, but did not elaborate on what was lacking in the test to show it was not a capable threat.
The Defense Advanced Research Project Agency plans to launch and recover swarms of drones from a C-130 in 2019, reports Air Force Times. The 2019 test would be a major leap into the next phase of testing for DARPA's Gremlins program.
Marine helicopter window snafu caused by human error, reports Marine Corps Times. A CH-53E Super Stallion's window fell off mid-flight and landed in the sports field of an Okinawa elementary school. The window, which is designed to be removed in emergencies, was not properly secured before the helicopter took off, 1st Marine Air Wing said in a statement. Since the Dec. 13 incident, aircrews and maintainers have been retrained on the procedures.
Contracts:
Kearney & Co. PC, Alexandria, Virginia, has been awarded a maximum $8,562,578, modification (P00007) to contract HQ0423-16-F-0114 for audit services to perform a financial statement audit of the Marine Corps for fiscal 2018. The modification brings the total cumulative face value of the contract to $20,242,279. Work will be performed in Alexandria, Virginia, with an expected completion date of Dec. 31, 2018. Fiscal 2018 operations and maintenance (Navy) funds in the amount of $8,562,578 were obligated at the time of the award. Defense Finance and Accounting Service, Contract Services Directorate, Columbus, Ohio, is the contracting activity.