Still Time to Join Lex Park Holiday Display Contest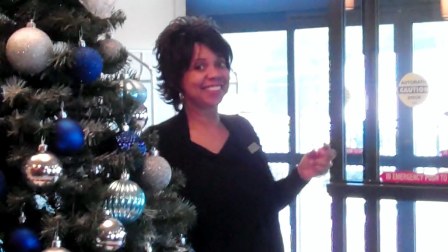 Posted for
Lexington Park Business and Community Development Corporation
&     
Comfort Inn & Suites
Bay Leaders
Local businesses and organizations are invited to participate in the Lexington Park Business and Community Association's 4th Annual Holiday Display Contest. To register your business or organization for the contest, contact Sharon McLeod Hare, General Manager of the Comfort Inn & Suites in Lexington Park, Md. at 240-832-7638.
Displays must be visible to passers-by of the building, and must be erected no later than December 19, 2012. The winning business or organization will be announced New Year's week. The judges will be Susan Fowler, principal of Lexington Park Elementary School, Bill Scarafia, director of the St. Mary's County Chamber of Commerce and St. Mary's County Commissioner Todd Morgan.
Some businesses already committed include: Grape Vine Antiques, Old Line Bank,Taylor Gas, Donut Connection, Leisure World,Bay Community Support Service, J.Aguinaldo Group, Inc.,Southern Maryland Vacuum and Sewing, Executive Salon Suies, The Lexington Restaurant & Lounge, Linda's Cafe, Cherry Cove, Kenny's Florist, Captain Pat's, I-HOP, Coco Cantina, Ledo's, Pet Salon, Popeyes and Durkin's Realty.
Comfort Inn & Suites cannot participate because Ms. McLeod Hare is the general manager, so here's a quick glimpse of that lobby.
[youtube=http://www.youtube.com/watch?v=90AAGxhjccI]
The 1st prize is a 3-Month Membership Contract featuring 2 stories, Logo Spot on banner and a Choose Local listing in the Lexington Park Leader. 2nd prize is a 1-Month, 300 x 300 Banner Ad on the Southern Maryland News Net.
This contest is brought to you by the Lexington Park Business and Community Association.
The Lexington Park Business and Community Association meets on the second Wednesday of each month at 6:30 p.m. at the Bay District Volunteer Fire Department. Anyone interested in the betterment of Lexington Park is encouraged to attend. For more information about the Business and Community Association, contact the Community Development Corporation at 301-863-7700.