Cybersecurity Talent in Short Supply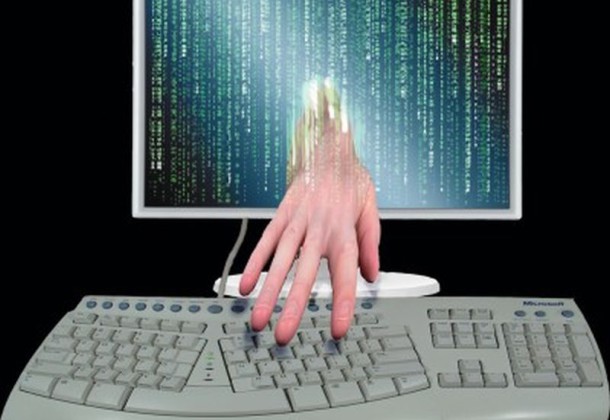 Morning Coffee is a robust blend of links to news around the Internet concerning the Naval Air Station Patuxent River

economic community. The opinions expressed here do not reflect opinions of the Leader's owners or staff.
Fresh cybersecurity talent is in scant supply, and companies need to be extra competitive in order to hire new employees, Washington Technology reports. The message from a recent web discussion hosted by Northrop Grumman and the University of Maryland, Baltimore County is this: Achieving successful cybersecurity is an all-hands-on-deck effort by academia, industry, and government. Cybersecurity has a need for every kind of person.
Turkey is expecting to take delivery of its first Lockheed Martin F-35A fighter jets in 2018 and has decided to order a second batch, the Hurriyet Daily News reports.
As tensions mount in the South China Sea, the US might is considered crucial, Business Insider India reports, and a weapon considered well-suited for the region is almost ready for deployment — the F-35 Lightning II. "It will absolutely thrive in that environment," retired Air Force Col. John "JV" Venable said.
Air Force Times reports that US Rep. Duncan Hunter (R-CA) says the US Air Force should accelerate the development and acquisition of unmanned aerial systems to counter threats posed by hostile actors that use commercial UAS. Hunter asked Secretary Deborah Lee James to provide details on the AF's efforts to deploy counter-UAS technology following the explosion of a drone that was launched by the Islamic State militant group and killed two coalition troops.
Secretary James believes the next president needs to set the direction of DoD's investments in the space domain, ExecutiveGov.com reports. "Space is terribly important, and we have to make some decisions going forward," she said. "Some years ago we thought space was a peaceful domain, today we recognize that it is both contested and congested by lots of satellites, debris and all sorts of things."
The research arm of the Pentagon is demonstrating a new level of aircraft autonomy that blends the problem-solving ability of the human mind with computerized robotic functions, Defense Systems reports. The Defense Advanced Research Project Agency program is called ALIAS — Aircrew Labor In-Cockpit Automation System.
The Navy's first unmanned patrol squadron stood up last week in ceremonies at Naval Air Station Jacksonville, Florida, from which it eventually will control the first operations of the Northrop Grumman-built MQ-4C Triton unmanned aerial vehicle, Seapower magazine reports.
US service members and their Japanese counterparts are staging operations to retake an island during Keen Sword drills currently underway on Guam and the Northern Marianas, Stars and Stripes reports. This is the 17th time the exercise has been conducted. It is the first to include amphibious operations near the US territory and commonwealth.
With just a few short days until the 2016 presidential election, top Republican advisers on the military to Donald Trump's campaign provided some insight into what a Trump election might mean for defense, Defense News reports. While the campaigns have not focused deeply on issues, there is agreement that the restrictions of the Budget Control Act – the sequester — should be lifted.
Trump is so forceful in his public pronouncements that many observers assume he would be a decisive commander in chief, The National Interest reports. "However, being decisive isn't the same thing as being a big backer of military spending. While Trump's campaign rhetoric reveals him to be a strident nationalist, he is no militarist," the report reads.
The amount of money spent by commissary customers declined in fiscal 2016 – marking the fourth year of falling sales – but it's not clear whether that drop signals problems with customer satisfaction, Military News reports. The commissary benefit has been under much scrutiny over the past several years, as defense officials seek to reduce the amount of taxpayer dollars that are used to operate the commissary system.
Military Times reports the number of veterans serving in Congress will likely drop in the next session. An analysis from the Veterans Campaign shows that for the first time in 70 years, Congress could boast fewer than 100 veterans in the House and Senate in 2017. That is due in large part to retirements of World War II, Korean War, and Vietnam War vets, and the aging of the country's veterans population as a whole.
Contracts:
CACI International Inc., Chantilly, Virginia, has been awarded a $1,773,158,264 ceiling cost-plus-award-fee task order under the General Services Administration (GSA) OASIS Pool 4 contract to provide the Joint Improvised-Threat Defeat Organization (JIDO) with deployable analytical operations, intelligence, and training services to support JIDO's Focused Support/Decisive Effort (FS/DE) mission anywhere in the world.  The FS/DE task order will enhance the ability of deploying joint forces to integrate capabilities, technologies, and lessons learned to defeat adversaries that employ improvised-threat weapons for strategic effect. The task order provides a key component for JIDO's mission to enable Department of Defense actions to counter improvised threats with tactical responsiveness and through anticipatory, rapid acquisition in support of combatant commands' efforts to prepare for, and adapt to, battlefield surprise in support of counter-terrorism, counter-insurgency, and other related mission areas including counter-improvised explosive device. Work will predominantly be performed in Virginia and the National Capital Region; however, contractor personnel will also be embedded as needed with globally deployed US forces. The expected completion date is Oct. 30, 2021. Joint IED Defeat funds, along with other agency and department contributions in the amount of $12,126,590, are being obligated at the time of award. This task order was a competitive acquisition and two offers were received. It is part of the JIDO Enterprise Acquisition Strategy Initiative which is intended to (1) Meet current and evolving mission requirements; (2) Comply with acquisition laws, regulations, and policies; and, (3) Improve mission effectiveness, output, and organizational synergy. GSA Federal Systems Integration and Management Center is the contracting activity, in support of JIDO (GSQ0016AJ0029). (Awarded on Oct. 28, 2016.)
AAI Corp., Hunt Valley, Maryland, was awarded a $206,561,704 cost-plus-fixed-fee foreign military sales (Australia) contract for contractor logistics sustainment services for Shadow RQ-7B unmanned aerial systems.  Bids were solicited via the Internet with one received. Work will be performed in Hunt Valley, Maryland, with an estimated completion date of Oct. 31, 2017. Fiscal 2017 other funds in the amount of $3,705,107 were obligated at the time of the award.  Army Contracting Command, Natick, Massachusetts, is the contracting activity (W911QY-17-C-0013).
HX5 LLC, Fort Walton Beach, Florida, was awarded a $7,328,152 modification (P00019) to contract W9133L-11-C-0033 for a six-month extension providing for the entire spectrum of mission planning support for 98 Army National Guard flying units. The contractor is responsible for keeping mission planning software up to date, keeping threat warning date up to date, maintaining airspace and de-confliction data up to date, as well as a myriad of other services vital to real-world and training missions. The contract provides staff who are highly skilled in flight operations and intelligence information systems. These personnel require skill sets that not only support information technology systems, but must also possess experience in the management of flight operations. Work will be performed in Arlington, Virginia, with an estimated completion date of April 30, 2017. Fiscal 2017 operations and maintenance (Army) funds in the amount of $7,328,152 were obligated at the time of the award.  Army National Guard Bureau, Arlington, Virginia, is the contracting activity.
Global Technical Systems Inc., Virginia Beach, Virginia, is being awarded a $18,476,064 firm-fixed-price delivery order under previously awarded contract N00024-14-D-5213 for 36 Technical Insertion Twelve Hybrid (TI-12H) Common Processing System (CPS) water-cooled advanced production units. CPS is a computer processing system based on an open architecture design. CPS consists of the CPS enclosure assembly and three subsystems: the processing subsystem, the storage/extraction subsystem, and the input/output subsystem. It is intended to support the computer requirements of various Navy combat systems. This contract will provide for production, testing and delivery of CPS (both water-cooled and air-cooled), spares, and associated engineering services. Work will be performed in Virginia Beach, Virginia, and is expected to be completed by June 2017. Fiscal 2016 other procurement (Navy) funding in the amount of $18,476,064 will be obligated at time of award and will not expire at the end of the current fiscal year.  Naval Sea Systems Command, Washington, District of Columbia, is the contracting activity.