Contract Awarded for Veterans Clinic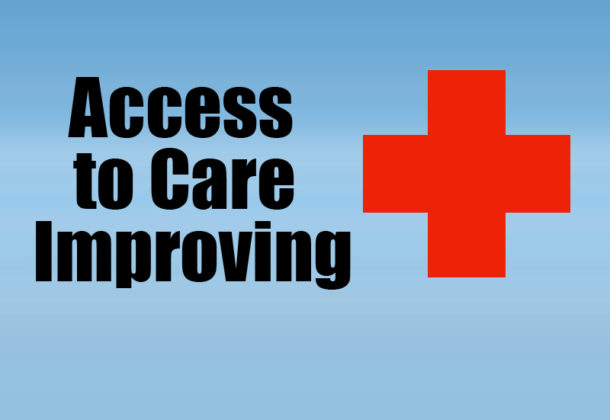 Congressman Steny H. Hoyer is happy to announce that a contract has been awarded for the new Community-Based Outpatient Clinic in Charlotte Hall. In June, the Department of Veterans Affairs awarded a contract for a new satellite Community-Based Outpatient Clinic (CBOC) in St. Mary's County, making the Veterans Clinic more accessible for Southern Maryland veterans.
"I was encouraged to learn that a contract has been awarded for the new Community-Based Outpatient Clinic in Charlotte Hall," said Congressman Hoyer (D-Md., 5th) in a statement released recently. "Veterans in Southern Maryland were promised a new, updated CBOC in 2013 – and while it is unacceptable that it has taken years to come to fruition, I am pleased that the new facility can finally begin construction. I have worked for many years to secure funding for this project, and appreciate the efforts local stakeholders have put into advancing this project."
Congressman Hoyer said he knows that the country's veterans deserve the best quality of care in return for their service to this country. He said he will closely monitor the progress of the CBOC in Charlotte Hall, in addition to the satellite location in Lexington Park. Both contracts have now been awarded, so Congressman Hoyer said he is hopeful that both facilities can move forward quickly to allow veterans to access services for their health care needs close to home.
Congressman Hoyer has supported the need for a new veterans clinic in Charlotte Hall for many years. In 2010, Congressman Hoyer hosted a tour of the Charlotte Hall CBOC for then-Secretary of Veterans Affairs Eric Shinseki. Then in 2016, Congressman Hoyer wrote to then-Secretary of Veterans Affairs Robert McDonald requesting a timeline and plan for when the new CBOC in Charlotte Hall would open. During that time, he has led several discussions with veterans organizations that focused on the need for a new CBOC to serve the veteran community in Southern Maryland.
Follow Congressman Hoyer on Facebook and Twitter.
For more information about House Democratic Whip Steny H. Hoyer, visit his Leader Page.