Comfort Inn Ready to Weather Any Storm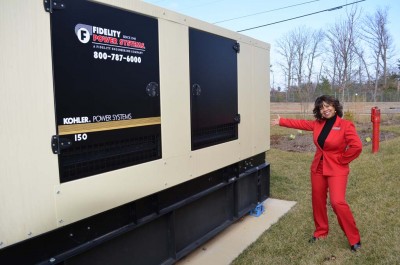 Posted by
Comfort Inn & Suites
Bay Leader
As Pax River NAS and others gear up for hurricane season, it's time to prepare for foul weather and possible power outages. No matter what the summer storms throw at Southern Maryland, Comfort Inn & Suites is ready.
Last winter as several hundred homes and businesses across the county were left without power by storms, Pax Comfort Inn & Suites sat toasty and bright thanks to their emergency generator. This hurricane season they are ready to wait out any storms safe, dry and powered up thanks to their hotel's generator.
"It's the only hotel in the area that does [have a generator]," said Sharon McLeod Hare, General manager of the Comfort Inn & Suites in Lexington Park.
CHOICE Hotels Standards and Compliance Department inspectors recently gave Comfort Inn & Suites an "A+" rating. The hotel has 55 beautifully appointed rooms, a fitness center, a mixture of suite styles and both king and queen bedded rooms, all of which include microwaves, refrigerators, coffee, Wi-Fi and safes.
Between Gates 1 and 2 of the Naval Air Station Patuxent River, the hotel offers a complimentary hot/cold deluxe breakfast, dry-cleaning pick-up/delivery and full gym membership for your stay. The hotel is walking distance from Pax River as well as international restaurants and all travel necessity shopping.
Government, corporate and leisure rates are available. Call 301-863-1051.