Chinese Nationals Indicted for Hacking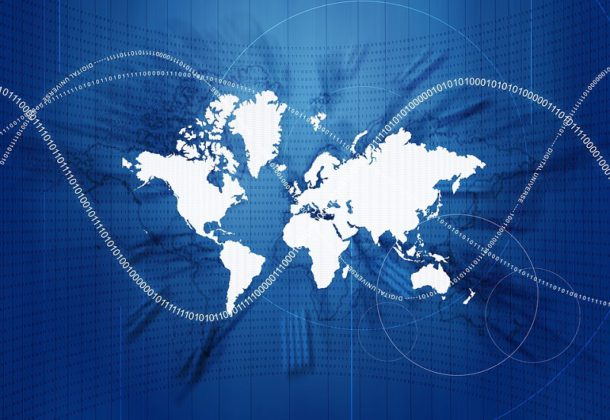 Morning Coffee is a robust blend of links to news around the Internet concerning the Naval Air Station Patuxent River

economic community. The opinions expressed here do not reflect opinions of the Leader's owners or staff.
US indicts three Chinese nationals on hacking charges, reports Voice of America, "for computer hacking, theft of trade secrets, conspiracy, and identity theft" and intentionally causing damage to computer systems of alleged corporate victims Moody's Analytics, Siemens AG, and Trimble. The BBC reports the three, said to run a computer firm in China, are alleged to have used email phishing scams and malware to try to steal business secrets.
Norway's claims that its F-35 jets might be sending sensitive data to their American manufacturers may prompt US partners to reconsider the F-35s with their upkeep costs and now snooping accusations, reports RT News.
Circa 1971, the Navy film "Test Port" fills you in on the details of aircraft testing at Pax River. This is where the Navy trains its own "Right Stuff," says AVGEEKERY.com.
USS Fitzgerald suffers two new hull punctures during loading, reports the American Military News. The Navy estimates that repairs will take several days, then the Fitzgerald will continue its journey to Ingalls Shipbuilding in Pascagoula, Mississippi, for fixes and upgrades.
The US has almost 26,000 troops deployed total in Iraq, Afghanistan, and Syria, according to a new DoD report, far exceeding the Pentagon's previously acknowledged troop levels overseas, reports Military Times. The US has 8,892 forces in Iraq, 15,298 troops in Afghanistan, and 1,720 in Syria, for a total of 25,910 troops serving in the three war zones as of Sept. 30.
Sen. Jim Lankford (R-OK) has released his latest Federal Fumbles report. Defense News reports on a handful of government blunders targeted by Lankford who sits on the Homeland Security and Governmental Affairs Committee.
Navy selects Rockwell Collins for E-2D Advanced Hawkeye Tactics Trainer, reports C4ISRNET, under a $34.5 million deal.
Defense News has video of the Israeli  ship-based version of the Iron Dome intercepting system, reaching initial operational capability following a live-fire test that destroyed multiple incoming targets at sea.
Congress advances new sexual assault, harassment rules for the military, reports Military Times. The most well-known change in the budget bill are provisions that outlaw "the non-consensual sharing of intimate images" by service members. The move comes after scandals this spring that involved active-duty Marines sharing nude pictures of female colleagues on a series of military-themed web sites.
Navy unveils brand new Blue Angels uniforms for the Army-Navy game Dec. 9 in Philadelphia, reports American Military News.
Reuters reports that water entered the snorkel of the Argentine submarine ARA San Juan, causing its battery to short-circuit before it went missing Nov. 15 with its 44-member crew.
What is the Consumer Financial Protection Bureau, anyway? The PBS News Hour explains the agency created under the Dodd-Frank Wall Street Reform and Consumer Protection Act of 2010, which has "authority to administer, enforce, and otherwise implement federal consumer financial laws" and holds broad regulatory authority over financial institutions with assets over $10 billion.
Contracts:
L3 – Interstate Electronics Corp., Anaheim, California, is being awarded a $45,417,856 cost-plus-fixed-fee, cost-plus-incentive-fee contract for flight test instrumentation engineering services and support. Work will be performed in Anaheim, California (56 percent); Cape Canaveral, Florida (27 percent); Washington, District of Columbia (4 percent); Kings Bay, Georgia (3 percent); Norfolk, Virginia (3 percent); Bremerton, Washington (2 percent); Laurel, Maryland (2 percent); Silverdale, Washington (2 percent); and Barrow-in-Furness, United Kingdom (1 percent), with an expected completion date of Aug. 1, 2020. If all options are exercised, work will continue through April 1, 2023. The contract contains options, which if exercised, will bring the contract value to $195,624,931. Fiscal 2018 weapons procurement (Navy) funds in the amount of $34,273,546; fiscal 2018 operations and maintenance (Navy) funds in the amount of $1,155,000; fiscal 2018 other procurement (Navy) funds in the amount of $718,700; and United Kingdom funds in the amount of $555,095 are being obligated on this award. Funds in the amount of $1,155,000 will expire at the end of the current fiscal year. This contract was a sole-source acquisition in accordance with 10 US Code 2304(c)(1) and (4). Strategic Systems Programs, Washington, District of Columbia, is the contracting activity (N00030-18-C-0001).