Chaptico Race Benefits Three Oaks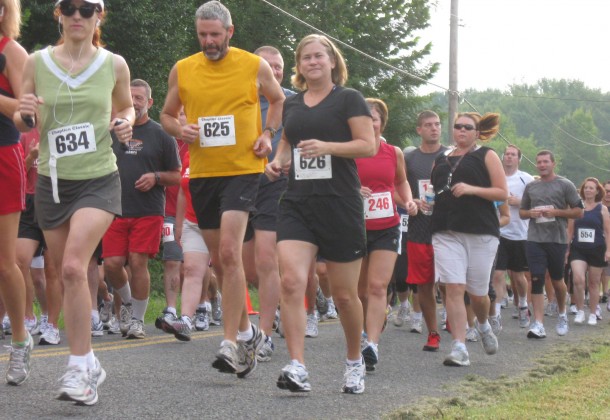 Described by Running Times as "one of the best county road races," the Chaptico Classic will take place on Saturday, August 31. Registration begins at 7 a.m. and races start at 8.
Run a 5K or 10K T.A.C. certified course to score an award — prizes will be awarded to the top male and female racers in several age categories for each event — or walk for the fun of it.  Everyone will take home a commemorative t-shirt and other goodies and enjoy healthy snacks.
While you're at it, you'll be supporting Southern Maryland charities.  This year the race will benefit the Three Oaks Shelter, St. Mary's Caring, Mary Lou Gough Food Pantry at Our Lady of the Wayside Church, and Southern Maryland Caring Network.
Registration is $30 ($35 on race day) and $15 for high school runners.  Pre-register by visiting www.active.com, calling 301-475-2886, e-mailing [email protected], or sign up beginning at 7:00 a.m. on the day of the race.   Download a course map, view past winners, and learn more about the race at www.chapticoclassic.org.
Join us on August 31 at Christ Episcopal Church Parish Hall (37497 Zach Fowler Road, Chaptico) and run, walk, boogey, or crawl for the common good in the 28th annual Chaptico Classic.