Belly Dancers Join 'On Our Own' Holiday Party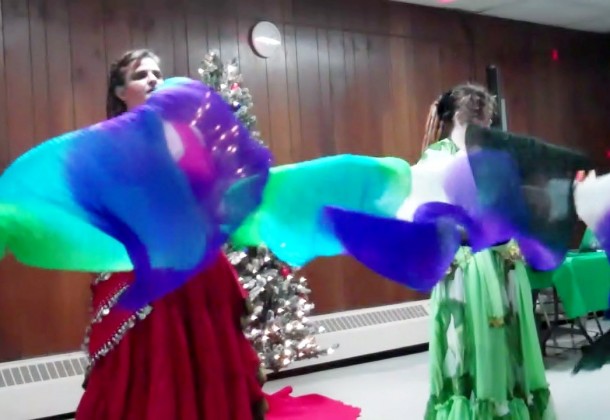 Posted by
On Our Own of St. Mary's
Community Builder
The holidays brought not only On Our Own's fellowship to the annual holiday dinner and party. This year, a couple of  belly dancers showed up as well.
The dancing mother-daughter team, Shannon and Calista Cooley, go by the stage names of Amara and Ambrosia and performed a variety of belly-dancing styles, including a dance they choreographed. Their programs include explanations of  the physical and mental health benefits of belly dancing, its origins, and the availability of classes with both St. Mary's and Calvert counties' recreation and parks departments.
On Our Own of St. Mary's is a peer-run organization for individuals with experience with mental health and/or substance use issues, located in Leonardtown, MD.

[youtube=https://www.youtube.com/watch?v=9V8tfw6W7HI]