Art Blooms and "Treasured" Reception a Success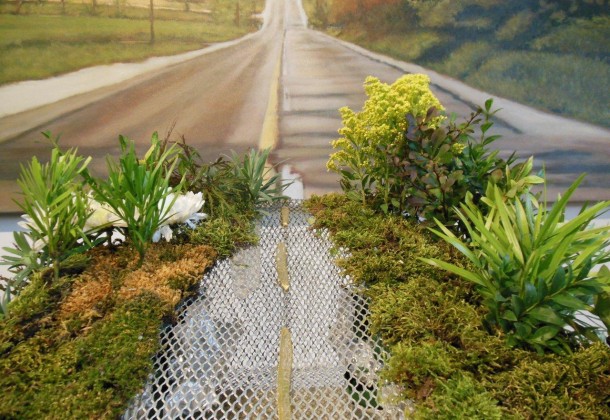 Posted by
Annmarie Sculpture Garden & Arts Center
Community Builder
SOLOMONS, MARYLAND – Annmarie Sculpture Garden & Arts Center (Annmarie Garden) celebrated Art Blooms, a unique floral exhibit, co-hosted by the Calvert Garden Club and Ann's Circle of Annmarie Garden, with a fundraising gala on Friday, July 13, 2012. Proceeds from the Gala will benefit the artLAB, Annmarie Garden's creative reuse center.
[youtube=http://www.youtube.com/watch?v=9BP_XXVau-s]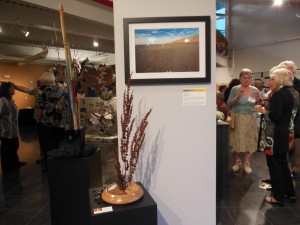 Canard's Catering provided food as attractive as the floral arrangements. Performances by the Patuxent Baroque Trio and Southern Maryland Teen Piano Group accompanied the gala.
Art Blooms was a three day show featuring the work of 38 floral designers from across the region. Each floral designer was assigned a work of art and asked to create an arrangement. The results were surprising, beautiful, and provocative!  Art Blooms would not have been possible without the generosity of floral designers, artists, sponsors, patrons, friends, volunteers, and guests. For additional information about the floral designers, please contact The Calvert Garden Club.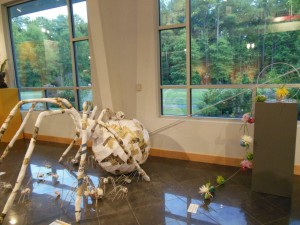 A number of arrangements are visible at Annmarie Arts on Facebook.
This  year's Art Blooms coincided with the awards reception for Treasured:  honoring precious and vanishing worlds, an exhibit that seeks to reveal the beauty and vulnerability of the endangered and the threatened.  Treasured jurors Dr. Joshua A. Bell (Smithsonian Institution) and Professor Lisa Scheer (St. Mary's College of Maryland) presented four awards to the following artists:  Riccardo Berlingeri's Hope, Sasha Zhitneva's Apple Juice, Karen Lemmert's Turfgrass, and Al Denyer's, Mississippi 5, Mississippi 6.