Anti-Stigma Workshop Registration Extended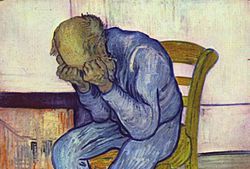 Posted for
On Our Own of St. Mary's
Community Builder
Registration for the On Our Own of Maryland, Inc.'s Anti-Stigma Project: in Our Work, in Our Lives workshop, presented by the Department of Aging and Human Services, has been extended.
The workshop will explore attitudes and perceptions about people in our community living with mental illness and reduce the negative connotations associated with seeking professional treatment.
The Anti-Stigma Project's interactive workshop will take place in the morning and a presentation of In Our Own Voice by St. Mary's NAMI (National Alliance for Mental Illness) in the afternoon. In Our Own Voice features individuals sharing their personal experiences with mental illness.
The event is a free service to the community. Continental breakfast and lunch will be served. This workshop will be held at the Southern Maryland Higher Education Center on May 22 from 9 am to 3 pm. Seating is limited and Continuing Education units (C.E.U.s) are available.
For more information call 301-475-4200, ext. 1680.