Annmarie Exhibit: Creepy & Curious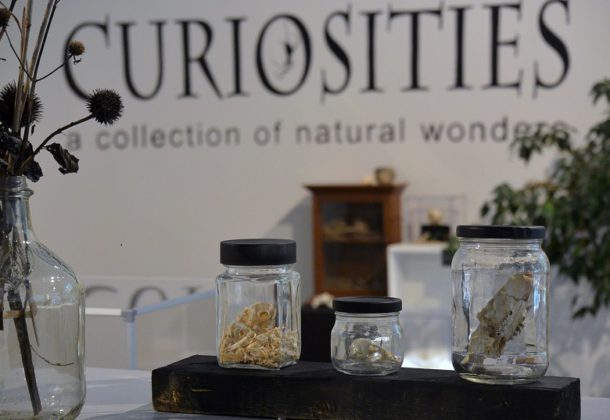 Annmarie Sculpture Garden and Art Center in Solomons is hosting a short-term Annmarie exhibit titled, Curiosities: a collection of natural wonders, through Nov. 5, 2017.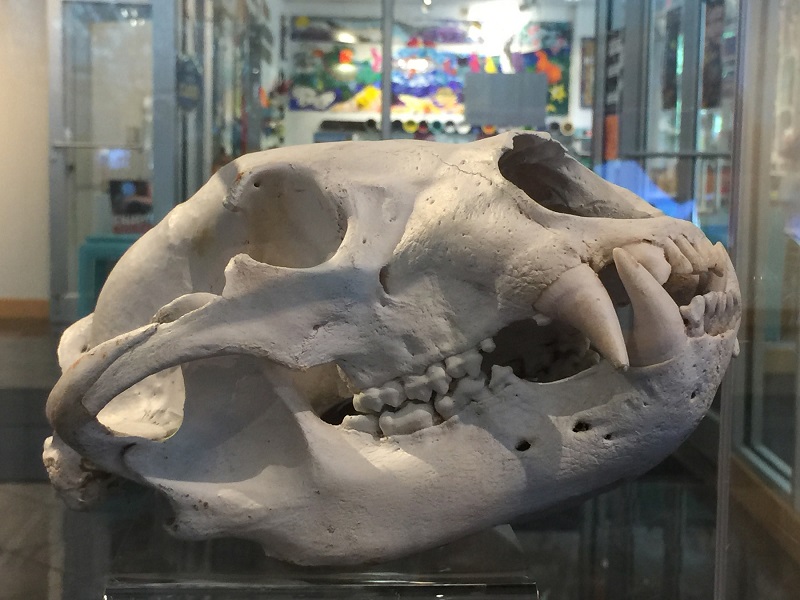 A little bit creepy, a little bit curious, visitors will enjoy perusing the assorted collection of jars, bottles, and boxes, full of bones, skulls, insect carcasses, eggs, furs, feathers, and various preserved specimens. It's a delightful mix of oddities perfect for the Halloween season.
Annmarie Garden is open daily from 10 am to 5 pm.  The Annmarie exhibit in included with the price of admission.
Do you have a little eco-explorer at home? Why not learn about nature? Children are invited to an Eco-Exploration Day event from 10 to 11 am Friday, Oct. 20, 2017.
Come along on an eco-exploration as staff naturalist Hester Burch leads youngsters and their caregivers on a hands-on exploration of the natural world of Annmarie Garden. During each session, Ms. Burch will explore something different – upcoming topics include autumn leaves, spiders, woodland critters, birds, and more! Something new and fun each time! Kids are also invited to bring in their own natural treasures for show and tell.
Projects are designed for elementary school-aged children, but siblings and families are welcome to participate, too.
Most programs also will include a make and take nature craft made in the creative and eco-friendly ArtLab.
Admission is free for Annmarie Garden members; $5 for adults; $4 for military; $3 for youth; free for children 5 and younger. 
To learn more, call 410-326-4640 or email art@annmariegarden.org.
About Annmarie Garden
An affiliate of the Smithsonian Institution, Annmarie Garden is located in scenic Solomons, Maryland. The sculpture garden features a walking path that meanders through the forest past permanent and loaned sculpture, including more than 35 works of art on loan from the Smithsonian Institution and the National Gallery of Art. Annmarie Garden also presents a variety of award-winning special events, gallery shows, and engaging public art programs.
Annmarie Garden's Studio School offers creative classes for all ages and abilities taught by a talented faculty. Annmarie Garden is conveniently located just off Route 2-4, on Dowell Road; open 9 am to 5 pm daily; the Murray Arts Building and Gift Shop are open 10 am to 5 pm daily.
Follow Annmarie Garden Sculpture Garden and Art Center on Facebook. 
For more about Annmarie Sculpture Garden and Art Center, visit its Leader member page.