Americans Rank Military Top Contributor to Society's Well-being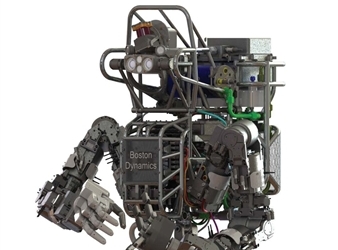 Morning Coffee is a robust blend of links to news around the

internet concerning the Naval Air Station Patuxent River economic community. The opinions expressed here do not necessarily reflect those of the Leader's owners of staff.
Americans ranked military as the top contributing job to the nation's well-being in a Pew Survey, reports Time.com. Lawyers rank lower than business executives and journalists.
DARPA's $2 million Robotics Challenge introduces 6-foot 2-inches tall, 330-pound Atlas robot, reports Defense.Gov.
Pax River team adds fire resistance to new flight deck uniform prototype now worn on some carriers for test and evaluation, reports The Tester.
First US-China military meeting to include cyberspace discussion hosted by Pentagon, reports Defense.Gov. Meanwhile Senate taking a modest and voluntary approach to cybersecurity legislation, reports FCW. Security versus privacy and disclosure brought boos at House Minority Leader Nancy Pelosi.
China sails past northern Japan in Sunday fleet exercise, reports Defence Talk.
Bill promotes preservation designation on the moon, reports Wired.
Majority of all Pentagon development programs across past 20 years are 30 percent over budget, a number acquisitions chief wants to bring down, reports Defense Tech. Fifteen-day contractor pay legislation extended into 2014, reports FCW.
Intercepts calls NASIC's 2013 Ballistic and Cruise Missile Threat report a cut and paste job from 2006 with fewer updates on China missiles than available on Wikipedia.
The Air-Sea Battle Office, a largely Air Force and Navy-led campaign against "anti-access/area denial" forces,  is a small, smart group looking to develop compatible technologies and tactics across all four services in an increasingly technical cyber and nuclear world, reports Breaking Defense.
Third attempt last week to land a UCAS on a carrier was diverted, meaning "everything went right," reports Aviation Week.
Concerns about F-35 costs cancelled Italy's opening celebration of a final F-35 assembly plant, reports Aviation Week.
Two-thirds of Americans want to stay out of Syrian war, reports Military.com. US still discussing plan to send F-16 fighter jets to Egypt, reports CNN Security Clearance.
Homeland Security Secretary Janet Napolitano resigning to head University of California system, reports Defense Tech. Intercepts gives some of the names floating around as her possible replacement.
Democrats continue to find misconceptions promulgated by the IRS in the wake of targeting patterns out of the Cincinnati processing office. Unlike early reports, raw data show progressive and leftist groups were targeted as well as conservative, indicating no political bias, reports GovExec.
VA spends $2 million on Facebook advertising after the social media company boosted content from advertisers above posts from non-advertisers, reports Next Gov.