Forward Airfield Lighting Sought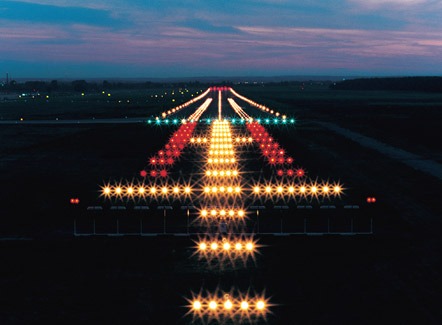 Sources Sought:
Expeditionary Airfield Sustainment Lighting (1, 2, 3, 4) – NAVAIR is requesting information from appropriate companies or parties currently capable of developing a Sustainment Lighting Program (SLP), as a prime system integrator for an improved Expeditionary Airfield (EAF) Lighting System that will provide the US Marine Corps (USMC) with Vertical Landing (VTOL), Intermediate Phase (24-72 hrs) and Semi-Permanent Phase (72 hrs+) Lighting.
Contracts solicited:
Flight Demonstration – The Government intends to purchase on a firm fixed-price basis and to solicit and negotiate the proposed purchase request on a full and open competitive basis, under the authority of FAR Part 12 and FAR Part 13. Request is set-aside for Total Small Business under the authority of FAR Part 52.219-6.
Contracts awarded:
Northrop Grumman Systems Corp., Bethpage, N.Y., is being awarded a $31,863,590 cost-plus-fixed-fee delivery order against a previously issued basic order agreement (N00019-10-G-0004).  This order will procure non-recurring integrated logistics support required in support of the E-2D Advanced Hawkeye Low Rate Initial Production Aircraft Program.  Work will be performed in Bethpage, N.Y., and is expected to be completed in May 2013.  Contract funds will not expire at the end of the current fiscal year.  The Naval Air Systems Command, Patuxent River, Md., is the contracting activity.