A New Year, New Developments at PAX Museum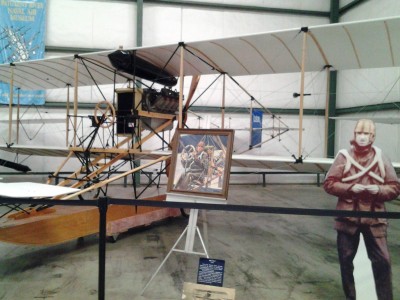 Posted by
The Patuxent River Naval Air Museum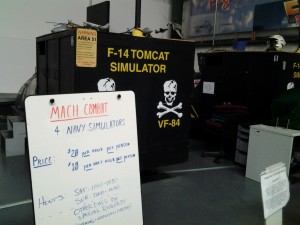 Community Builder By Mallory Lengel
This year, there are going to be some big changes at the Patuxent River Naval Air Museum with the construction of the new building scheduled to resume this spring.
The PRNAM association has big plans for the new building, including an interactive video wall for museum visitors to commemorate their visit to the museum and see other's tributes and comments.
The museum is a place to learn more about what goes on behind the gates of the Patuxent River Naval Air Station. Research, development, test and evaluation programs being conducted daily at Pax River Naval Air Station by members of our community have kept US Naval aviation number one in the world since 1943. Each Naval aviation airframe developed in the last seven decades has had some phase of testing conducted through Pax River, and PRNAM is dedicated to preserving, honoring and promoting that rich history.
Through generous corporate funding and membership dues, the Association will be able to ensure that visitors today and tomorrow can learn the history of Naval aviation and the vital role PAX River has played.
The new museum  will house  a self-guided tour of Naval aviation from its introduction to the area in 1943 through present day and includes a projection of the future.
PRNAM also has a unique flight line of more than 20 Navy and Marine aircraft, including one-of-a-kind aircraft and information on cutting edge autonomous aircraft development.
The museum is a unique tourist attraction, as well as a meeting place for various organizations and an important educational venue for the public.
With the generous support of museum memberships, both corporate and individual, PRNAM can support the day-to-day activities of the museum so far. However, additional membership and sponsorship is necessary for the exciting changes to take place.
Museum membership includes priority scheduling on the Test Flight Simulators, reduced ticket prices to special events and a discount at the Flightline Gift Shop. Membership is available at a variety of levels ranging from individual membership ($50) to corporate memberships with advertising and priority use of the Museum for private functions.