84 Lumber as City Hall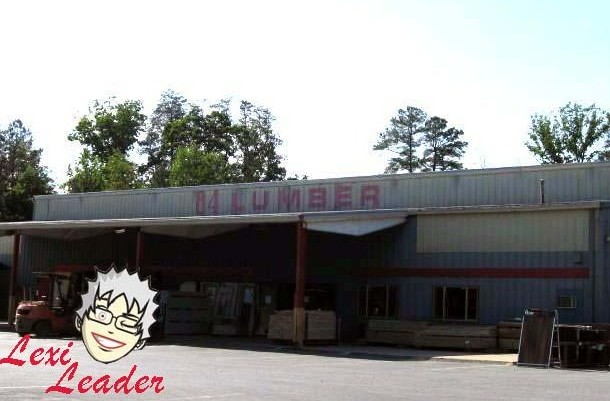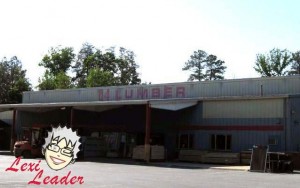 I've been looking on Google Maps again. Nothing has so grabbed my doodling habit since Etch-a-Sketch and Ms. Pac-Man.
I connect the streets to make a grid of sorts. It is more a series of triangulations within that greatest Lexington Park triangle: Route 235 between Chancellor's Run and Great Mills roads.
And there pops out, once I put my new roads in neon yellow or even neon green, the true center of Lexington Park. It is not Tulagi Place after all. It is 84 Lumber.
You don't see it because you're thinking of that scary place behind the swamp on Great Mills Road across from the new McDonald's — which is very shiny and bright and looks great – so the comparison is even harsher than when the old Pizza Hut overlooked the creek. Then you could sit inside and watch a rotating seasonal display of brush and birds.
No surprise the dark lumber yard today caters to a contractor clientèle. The days of the drop-in hardware store are long lost to the Route 235 corridor which is  only a couple miles but a world away as well.
My Google Doodle Map suggests just how close 84 Lumber actually is to Route 235. But more importantly shows 84 Lumber situated in the center of prime residential, renovating residential, professional office and  retail space. Just like where the center of town is supposed to be.
Okay, no one wants a city government just to get a nice City Hall in town, but humor me. Let's pretend  there were such things as governmental services within walking distance of the densest population  in the whole  jurisdiction. If that were true, then 84 Lumber would make an excellent headquarters for them.
As public space, the ravines, wetlands and natural drainage funnel that plagues commercial development at the 84 site could become a better lit, pedestrian accessible urban park. Maybe some storm-water drainage department of government could move into City Hall.
OK. What to do with 84. I'd doodle them closer to Chancellor's Run Road, more easily accessible to both Route 235 and down-county as well. And it keeps them in Lexington Park and pretty darn close to my doodled center of town.
All right. All right. There are a million reasons why not, trillions of other possible doodles. So go play a bit on Google Mapsand doodle your own center of town.  Let me know if you still end up at Tulagi Place.