Who Made the Most Defense Revenue in FY15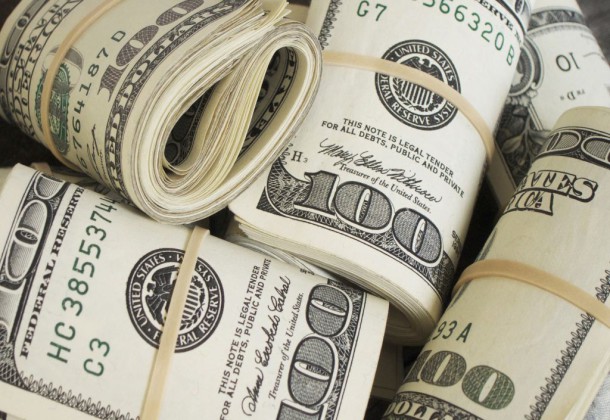 Image courtesy of CheapFullCoverageAutoInsurance.com
Morning Coffee is a robust blend of links to news around the internet concerning the Naval Air Station Patuxent River economic community. The opinions expressed here do not necessarily reflect

those of the Leader's owners or staff.
Defense Systems ranks the top 20 defense contractors by their FY15 defense revenue: Lockheed tops the list at $7.8 billion; also by the billions is Northrup $5.8; Raytheon $4.4; Boeing $3.8; General Dynamics $2.4; Hewlett Packard $2.2; Booz Allen Hamilton, $2.2; SAIC, $1.9. That's the top eight. Not until number 16, Man Tech International, $952 million, does the listing drop below a billion.
In a story about Northrup, Lockheed, and Boeing, Politico writes about the anticipated protest at Northrup's win of the $21.4 billion stealth bomber — set to be worth $111 billion in the coming decades; and explores the three companies' Political Action Committees and how it's all tied together in Congress, where Senate Armed Services Chairman John McCain (R-AZ) wants "to make sure that we don't have a repeat of the cost overruns associated with the latest weapons systems, whether they be an aircraft carrier or the F-35."
Underscoring the F-35 delays plus increasing operational demands, the Navy indicates interest in buying more of Boeing's F/A-18E/F Super Hornets, reports Reuters.
At a House Armed Services Committee's Seapower Subcommittee, a Navy official explained that four of the Navy's 10 carriers (they are supposed to have 11) are in "deep maintenance," a fifth is heading in for repairs, which leaves only five carriers in "the operating cycle" and none in the Middle East, reports Military.com.
The Navy's headline video for Nov. 4 shows its Apache locating El Faro. This is the link to regularly updated US Navy videos. The Los Angeles Times reports the history of the Merchant Marines and of the cargo ship El Faro.
The Aviationist tells the tale of 25 years ago when two F-14 Tomcats shot down two of Libya's MiGs, the thriller is the live video at the bottom, language isn't bleeped.
Mozaffar Khazaee was sentenced to a $50,000 fine and 97 months in prison, followed by three years of supervised release, for attempting to send sensitive technical data on the F-35 engine to Iran, reports Defense News.
Details about China's first indigenous aircraft carrier or possibly a helicopter assault ship from a photograph reported and analyzed by IHS Jane's 360.
The IRS is hoping to reduce the amount of tax related identy fraud and theft from an agreement with the states and tax software firms, reports CNN Money, despite avowals of worse customer service than ever, reported by the Washington Post.
Magnetic levitation, used by high-speed trains, will revolutionize elevators, says a German company that will unveil Thursday, in Spain, a small model of the system's use of cars that can move sideways as well as up down allowing multiple cars in one shaft, reports Bloomberg. A large model is under construction in Rottweil, Germany for testing next year.