Video Shows Successful F-35 Ski-jump Launch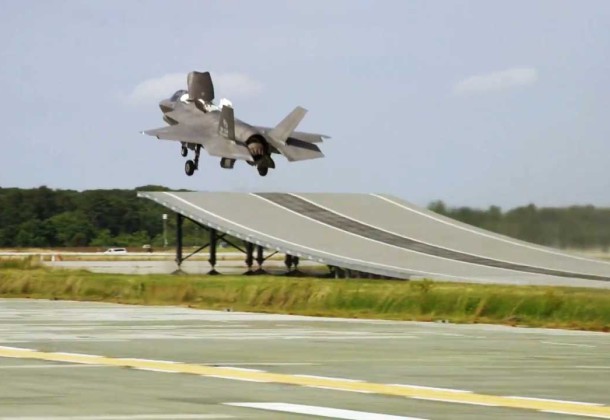 Morning Coffee is a robust blend of links to news around the internet concerning the Naval Air Station Patuxent River economic community. The opinions expressed here do not necessarily reflect those of the Leader's owners or staff.

Breaking Defense has video of the F35-B launching from the ski-jump at NAS:Pax River, the takeoffs  are an important milestone for the British and Italians..
After failing to update their computers, the US Navy will pay at least $9 million to Microsoft to provide critical hotfixes and software patches for Windows XP, Office 2003, Exchange 2003 and Server 2003 for a maximum of three years, reports ZD Net.
Two data breaches exposed as many as 32 million people, suggests House Oversight Committee Chairman Jason Chaffetz (UT-R) based on a budget request the Office of Personnel Management submitted in February, reports The Hill. Congressional grilling of OPM Director Katherine Archuleta regarding the data breach continues through the week, the Washington Post reports and includes links to testimony and video of some of the berating.
Not all smart bombs are going to get through; and as the odds drop of one weapon hitting, according to a study from the  Center for Strategic and Budgetary Assessments, the number of weapons needed to assure a hit goes up exponentially, reports Breaking Defense.
US and coalition forces refrain from airstrikes against ISIS if there's a risk of even one civilian casualty, some lawmakers express frustration that the military campaign is progressing too slowly, reports The Hill.
US flag makers will stop manufacturing and selling Confederate battle flags, reports International Business Times.
McClatchy DC reports on all the things showing up as glaciers melt, including frozen victims of avalanches.