Beef Up your Marketing through the Leader!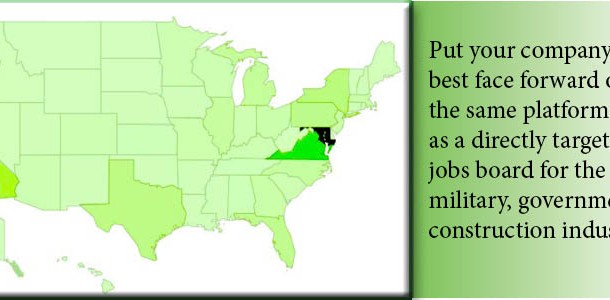 By Sheila Gibbons  
The Lexington Park Leader's front page is a dynamic mix of news headlines of import to the Pax River economy and news about the businesses and services that support that economy in Southern Maryland.

But the front page is really just the tip of the iceberg – it sits atop a pyramid of information-sharing architecture that drives news about The Leader's members higher on relevant searches. Leader members grow the reach of their expertise throughout the Pax-affiliated community of customers and decision-makers who matter.
Visibility is a crucial competitive edge in a time of government belt-tightening.
The Leader is a unique blend of localized social marketing connected to national economic developments as experienced by the Southern Maryland business community. We put all the action together in our reports, showcase key players in our business community, and display it on the Leader site daily. Having a member presence in the Leader environment creates multiple points of contact that push stories about your expertise higher in search action results in your market. Further fueling this rise in search results, The Leader posts its Members' content to Facebook, Twitter, and LinkedIn, with links to our members' sites when they are featured in our articles.
Here's how a Lexington Park Leader membership can grow your business:
Visibility:  The Leader reports regularly on Members' initiatives and business developments.  As a member, your  announcements are posted as well as articles about your activities.  The Leader keeps your name in front of local and national decision-makers with money to invest.  The Leader uses its "Top Story" and daily Leader Features, displaying Members logos on the logo banner across the top of Leader pages and linking each logo to a unique Member Profile Page and through the "Choose Local" B2B stack on the left.
Speed:  The Leader is fast.  If you have something to say in a hurry – ahead of a critical development in your business or in response to one – The Leader can make that happen with a front-page post of your announcement, packaging content and video into links for your blog, your website and all other electronic distribution.
Positioning:  Are you doing all you can to enhance your competitiveness in your industry sector?  Do contracting agencies know as much about you as they should?  The Leader can be an effective partner in publicizing your qualifications and positioning you for opportunities.  Our easily searchable archive stores content so readers can easily find out about you.
Recruitment:  Our "Leader Careers" jobs board cuts through the clutter of the big career-finding sites by delivering information about your employment opportunities to an exceptionally qualified audience.
Business Intelligence:  Our columns, particularly "Morning Coffee," zero in on trends, best practices, and policy and procurement developments of keen interest to our economic community.
Contact Viki Volk for more details about membership!  Call 240-298-7882 or email [email protected]