2018 Spring Home Buying Starts Early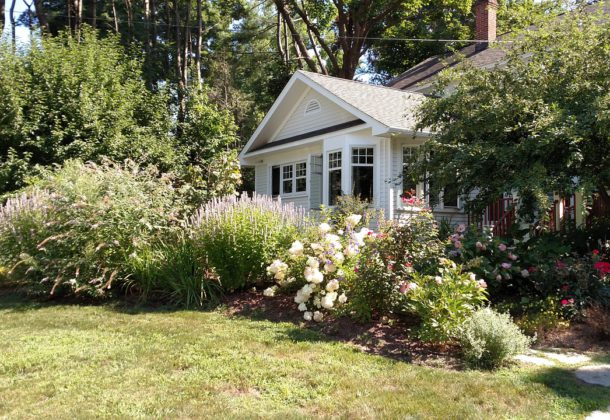 The season opened early this year in the traditional spring home sales marketplace. Buyers are readying themselves to make a good offer on the spot. The first step is lining up financing.
This year's jump on the traditionally busiest home shopping season of the year – spring – reflects a still lean supply of homes facing a growing demand. According to Diana Olick on the Feb. 7, 2018, edition of the National Business Report, the supply of homes remains low nationwide.
Further fueling home buying activity is fear that today's still historically low interest rates are set to rise. Buyers across the nation are being advised to have their financing in place to move immediately when they find the home they want.
Barry Friedman of Primary Residential Mortgage, Inc. in California, MD, encourages anyone interested in buying a new home this year to visit their offices, learn about the lending programs available, and get your mortgage financing ready.
"Now is an excellent time to visit PRMI," Mr. Friedman says. PRMI is one of the nation's largest privately owned home mortgage companies. The Southern Maryland branch was founded and staffed by experienced lending specialists with a wide variety of expertise and familiarity with the Southern Maryland market.
The mortgage experts at PRMI work with you to have your mortgage loan ready to go as soon as you see your dream home.  "Collectively we are able to provide exceptional service while offering a broad menu of loan programs," Mr. Friedman says. "We can address customer needs with some of the most competitive rates in the country. There is no cost to you to come in, meet our team, receive some consultation from one of our experts."
This tight market is expected to continue. US News & World Report cites the chief economist of the real estate listing site Trulia saying it is "imperative for buyers to have their financing in order and tap attentive real estate agents to help make an appealing offer on a house, as there will likely be more than one offer on available homes in many markets."
Tammy Vitale, Realtor/GRI of RE/MAX One in Southern Maryland, concurs. "Find a great agent with whom you click. Interview several," she says. The same with lenders. "Just like agents, find one who is willing to work with you where you are."
PRMI has experts to help you whether you are looking for a home mortgage refinancing, an FHA mortgage, consultation on mortgage loans, or mortgage rates. Primary Residential Mortgage Inc. makes all types of mortgage loans, including Purchases and Refinances for Primary Residences, Second Homes, and Investment Properties. The California, Maryland, office also can originate conventional and Jumbo loans in Southern Maryland.
Meet the entire Southern Maryland PRMI Team, keep up on their successes, community outreach, and the latest in mortgage news on their Facebook Page. Primary Residential Mortgage Inc. is at 23131 Three Notch Road, Suite 201, California, MD  20619; 301-737-0001.