Workshop Helps With Chronic Health Conditions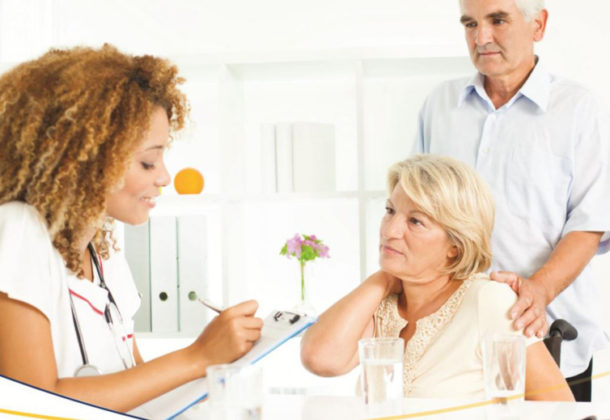 Chronic health conditions can be difficult to manage, but MedStar St. Mary's Hospital works to find ways to help.
The hospital is offering a fall workshop titled "Living Well: Manage Your Symptoms and Live Your Life Your Way." The workshop will be held from 6 to 8:30 pm on Mondays starting Oct. 9, 2017, at MedStar St. Mary's Hospital at 25500 Point Lookout Road.
Anyone with an ongoing condition such as high cholesterol, high blood pressure, cardiovascular disease, asthma, or diabetes will benefit from this program. The Living Well Self-Management Workshop was developed by Stanford University. The program can help individuals take charge of their lives again.
The Stanford program focuses on working together as a class, being mutually supportive, and building on the successes of each participant. The program is meant to supplement other treatments, not replace them. It will not conflict with other programs and is especially helpful for people with multiple health conditions. It gives patients the skills to coordinate everything needed to manage their health. Over the years, the program has shown great success. Individuals who participate show significant improvements in their cognitive symptom management, their exercise levels, and how they report their general health.
The workshop lasts six weeks and will teach participants many different tools that will help to manage long-term conditions that impact daily living.
The workshops will cover medication usage, communication with doctors, physical activity, distraction techniques, dealing with pain and fatigue, nutrition, and more.
For more information on the workshops, call Health Connections at 301-475-6019.
About MedStar St. Mary's Hospital
MedStar St. Mary's Hospital is a full-service community hospital, delivering state-of-the-art emergency, acute inpatient and outpatient care in Leonardtown, Maryland. Nestled in a waterside community, MedStar St. Mary's provides advanced technology with a dedication to excellence in all services provided. The not-for-profit hospital has been named among the nation's Top 100 Hospitals and is an eight-time recipient of the Delmarva Medicare Excellence Award. In addition, MSMH received the Maryland Performance Excellence Award at the Platinum level in 2014 – the highest in the state. The staff is committed to providing quality and compassionate medical care for all patients by coupling innovation with an outstanding team of medical staff members, associates, and volunteers.
For more information and one-click access to a full list of resources available at MedStar St. Mary's Hospital, visit its Leader member page.