More than One Winner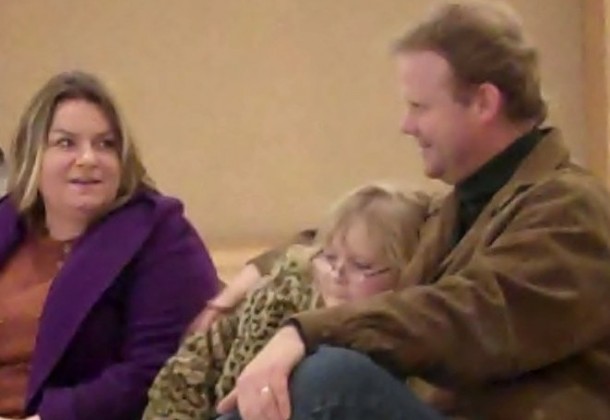 Smart Homes Plus, winner of the Lexington Park Business and Community Association's third annual holiday display contest, received its first place prize last week to include $500 worth of advertising in the Lexington Park Leader. Company owners Mikey and Jennifer Sullivan will talk about their in-home and office electronic and entertainment wiring business in an upcoming Leader feature.
The $200 second prize was received by Helen Newell, who with her husband Ken Newell owns Grapevine Antiques and Collectibles on Tulagi Place in Lexington Park.
All of the judges insisted on adding an honorable mention to also include the Pet Salon in the winners. Owner Sunny Oh with her husband Moon Oh own the building where they have opened the new Pet Salon on Great Mills Road across from the Church of the Ascension.
Also honored at the Lexington Park Business and Community Association's first meeting of 2012 was member Sarah Bolton who chaired the display contest which drew 16 participants this year.
Mark Pinekenstein, chair of the LPBCA, stressed the importance of the growing participation. "It's not about winning," he said, but another effort to form a cohesive business community able to make Lexington Park more inviting to shoppers.
A spring parade to commemorate the completion of the Great Mills Road streetscaping project will be scheduled this year in addition to the 4th holiday display contest. The association hopes the spring event will also draw shoppers into the revitalizing retail areas of Lexington Park.
Stories: